All across campus, Missouri S&T professors — and their students — are conducting research that could have implications for future space travel.
[Read More...]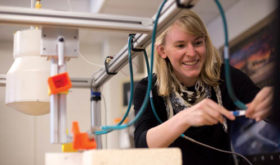 When the European Space Agency (ESA) launches its mission to explore Jupiter's moons in 2022, the ambitious effort will stay connected to Earth thanks in part to the work of Mars Rover Design Team member Katelyn Brinker.
[Read More...]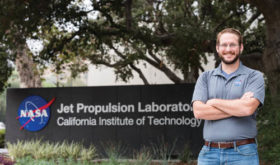 Michael Bouchard's interest in Mars — and Mars rovers — didn't end when he left Rolla.
[Read More...]