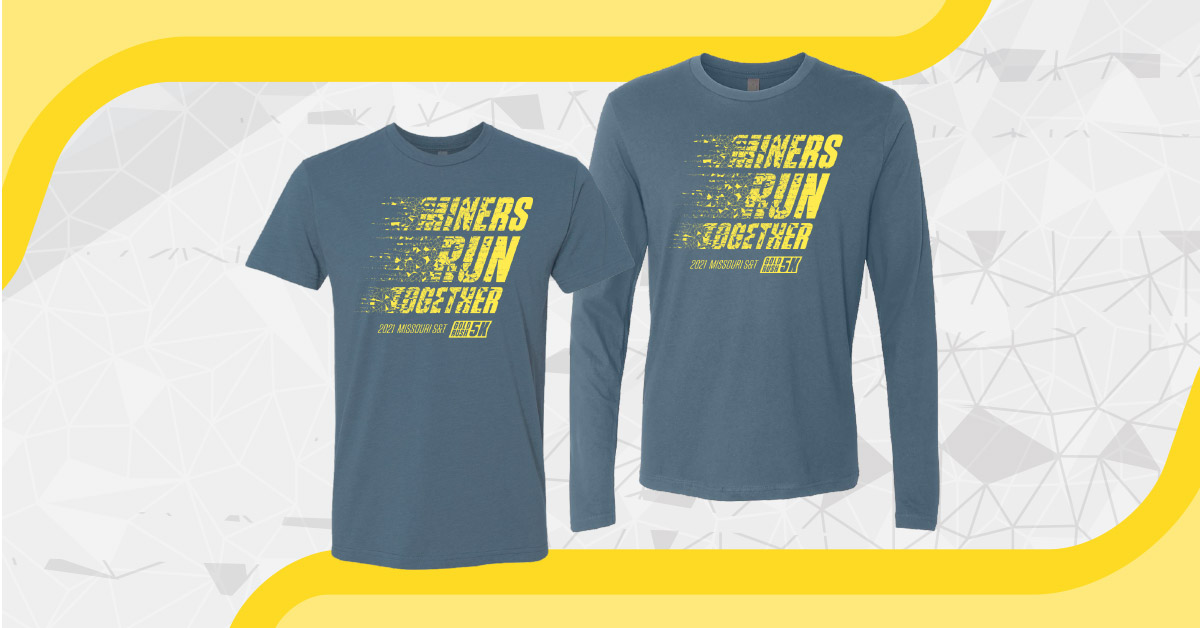 The Gold Rush 5K fun run/walk is returning in 2021 as a hybrid event in partnership with Student Well-being and Joe's Peers.
This family-friendly event is open to participants of all ages and fitness levels — whether you're walking your first 5K or you're a seasoned runner.
The in-person, chip-timed run will take place Saturday, Oct. 16, at the Havener Center.
Following the walk/run, we will host a Health and Well-being Expo, a community event designed to provide resources and practical, everyday tools attendees can use to better understand and manage their mental and physical well-being.
Don't worry if you can't come. You can still support mental well-being wherever you are by participating virtually by Nov. 6, 2021.
Race registration opens Aug. 1, 2021
Packets are $25 for a short-sleeved shirt or $30 for a long-sleeved shirt. All proceeds will support Missouri S&T's Health and Wellness Fund.