A new front door on the horizon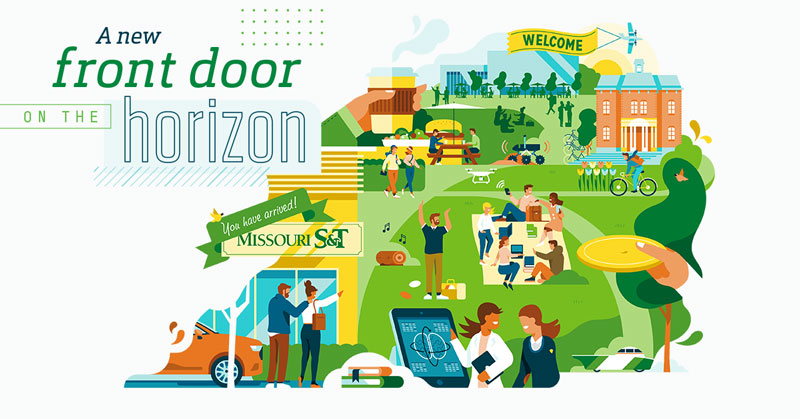 Reimagining S&T's campus footprint
"You have arrived at your destination," says a chipper robotic voice when you use GPS. Soon the thousands of visitors who explore Missouri S&T each year will know when they've reached our campus, thanks to a new Arrival District.
The Arrival District will provide something our university has never had: an official campus entrance or "front door" that signals the beginning of the S&T experience. This symbol of arrival will serve as an icon of the university experience and provide a powerful first impression.
Coming to campus, taking a tour
Every fall, thousands of students return to Rolla to complete the next chapter of their lives. Yet for those who've never visited campus, that first journey can seem confusing, unwelcoming and downright difficult to navigate — despite the campus being nestled right off of U.S. Interstate 44 and Highway 63. The Arrival District will transform that experience through a series of memorable landmarks, intentional landscaping and modern building projects.
The Arrival District will connect S&T's entry point off U.S. Interstate 44 with the campus. From I-44, visitors will be able to see the new pedestrian bridge that spans the interstate.
Drivers will proceed down the entry drive, which will feature lighting, landscaping and banners to let visitors know they've arrived.
The entry plaza and campus green will further usher visitors onto our main campus.
Visitors approaching the new district from Highway 63 will enter with a framed view of the Rolla Building at the top of a sloped lawn.
Two new buildings will go near the Havener Center (represented by dotted lines) to support recruitment and retention efforts: a welcome center and the Innovation Lab.
Visible from the interstate, the future Missouri Protoplex will reflect S&T's research and economic development endeavors.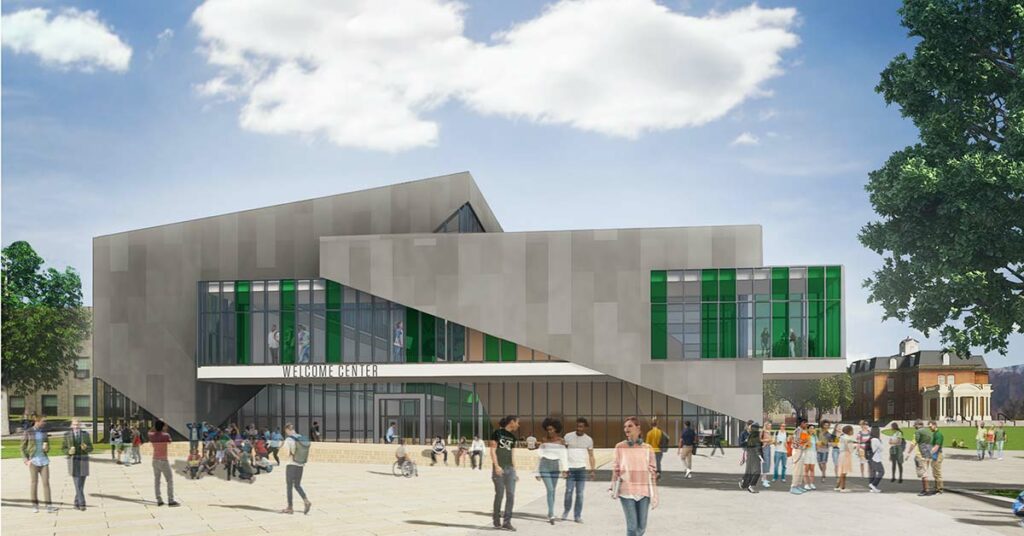 Welcome center
This new facility will welcome prospective students and their families as they explore S&T. Features will include:
An auditorium and theater for presentations and panel discussions
The latest technology for high-quality audiovisual presentations
A generously sized lobby with electronic exhibits for prospective students and their parents to view
Banquet space
A catering kitchen
A gallery area to showcase student creations
Meeting rooms for faculty advisors to meet with prospective students and parents.
Currently these areas are spread among three buildings throughout campus (Parker Hall, Havener Center and Castleman Hall) and none of the three buildings focuses only on future students. The welcome center will be dedicated to prospective students and their families.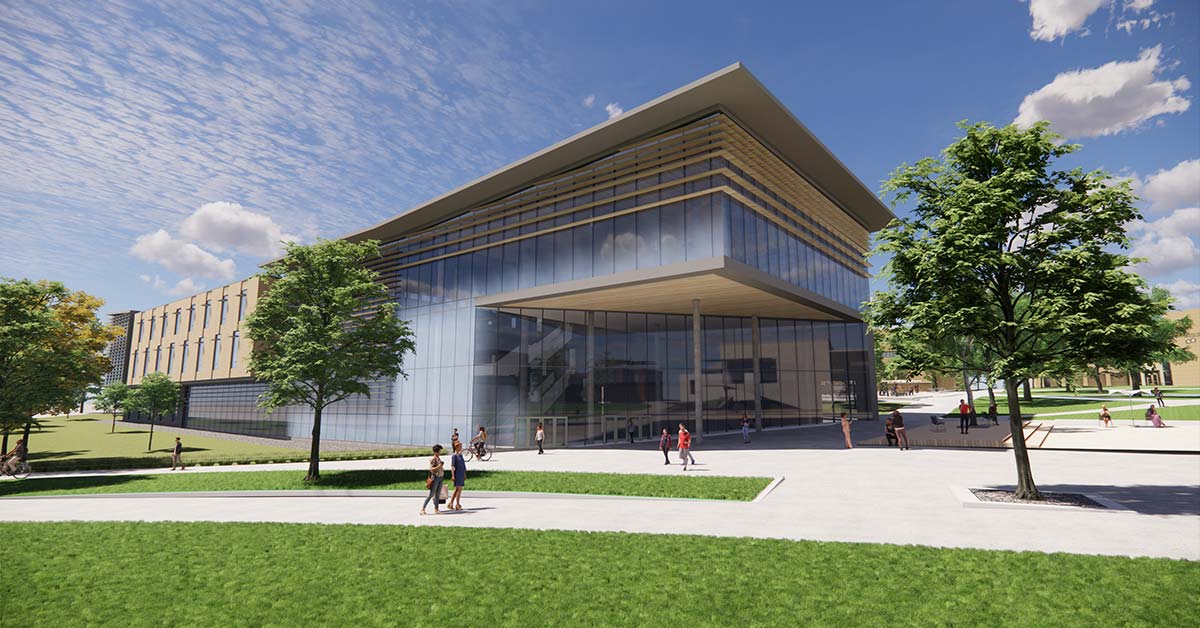 Innovation lab
Located next to the Havener Center, the Innovation Lab will be all about students. Features will include:
Active learning classrooms
A student lounge
A coffee shop
Multipurpose event space
Idea labs
Gallery space
Augmented and virtual reality spaces
The Student Success Center
The Writing Center
Makerspaces
A roof terrace
This will be a space for students of all majors to gather, learn, collaborate and create. The building will feature abundant natural light to connect indoor and outdoor spaces.
Funding the future
Missouri S&T has completed the first phase of the Arrival District fundraising campaign. We are grateful for the generosity of these donors who contributed to the $18 million project:
Tim Bradley, PetE'77, and Kay Bradley
Mike Bytnar, ME'68, MS EMgt'73, and Joyce Bytnar
Gary Havener, Math'62
Nucor
Jeff Sheets, ChE'80, and Pat Sheets, ChE'80
Steve Suellentrop, PetE'74, MS PetE'75, and Betty Suellentrop
Tom Voss, EE'69, and Carol Voss
The campaign total includes federal funding to support removal of the decommissioned power plant and replacement of an aging electrical substation
For more information on the Arrival District, please contact Tory Verkamp, assistant vice chancellor for university advancement, at verkampv@mst.edu or 573-341-6090.