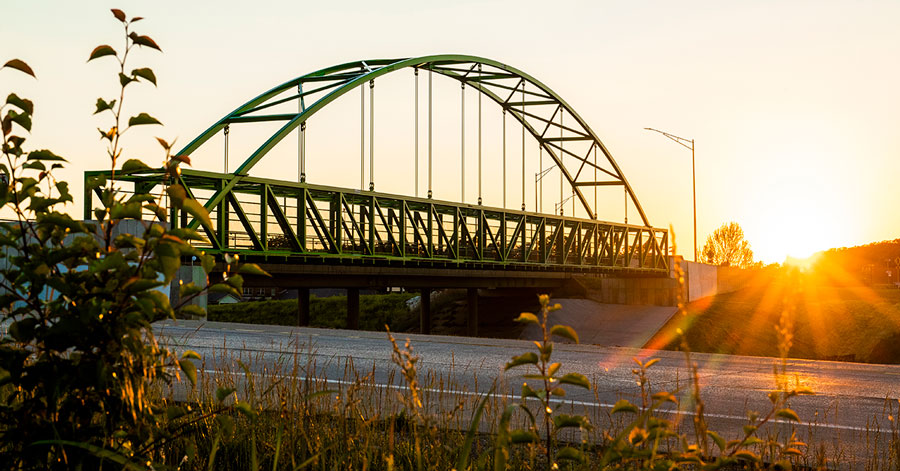 A new pedestrian bridge over U.S. Interstate 44 now connects the north and south portions of campus alongside the existing University Drive bridge. The steel truss bridge's signature green paint and arched top provide a colorful and iconic reminder to drivers on the interstate that the campus is close.
Featuring a 12‑foot‑wide deck that spans roughly 240 feet, the structure provides a safer crossing for both walkers and bikers. The $2.75 million project also features concrete abutments and wing‑walls for the foundation system on the north and south sides of the interstate. In addition, the bridge connects to the existing sidewalk network with 600 feet of new 100‑foot‑wide shared-use paths.
The bridge was made possible through a partnership among the city of Rolla, the Missouri Department of Transportation and Missouri S&T.