Fred Kummer: The man behind the vision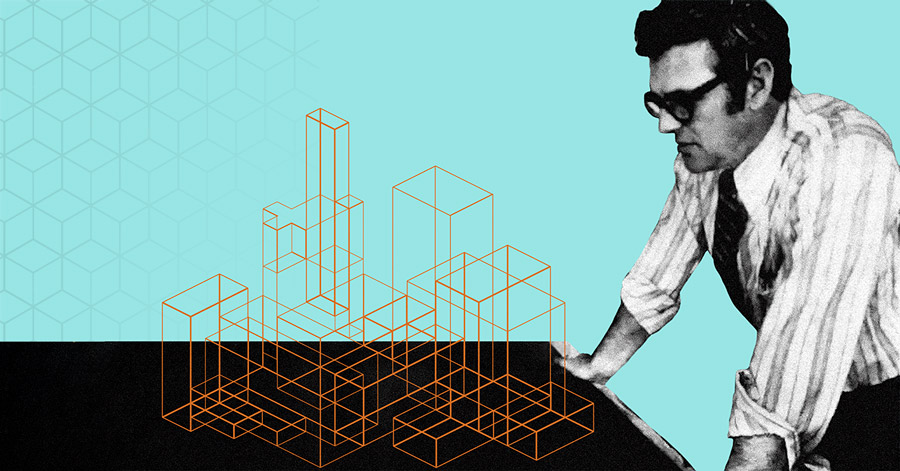 If you consider the origins of Fred Kummer's business savvy, it's no wonder innovation and entrepreneurship were central to his vision for the Kummer Institute at Missouri S&T.
In high school, while holding down jobs as a runner on Wall Street and for Macy's department store, Kummer, CE'55, and a classmate ran a printing press to print menus for area restaurants out of the basement of the New York City hotel where his family lived and his father worked as an engineer.
Kummer's engineering background was inspired by his father, but his interest in construction began in Rolla. When he arrived on campus to begin his civil engineering coursework, a local construction project was underway.
"They were building an addition to the high school in Rolla, and I went to work for a man by the name of Powell, who was the inspector for William B. Ittner architectural firm out of St. Louis," Kummer said in a 1994 Alumnus Magazine interview. "I did all kinds of miscellaneous drafting and all sorts of other things for Mr. Powell." Pleased with his work, Powell recommended Kummer for a draftsman job at a St. Louis architectural firm. That's where Kummer met his wife, June, an architect who recently had graduated from Washington University in St. Louis.
After two years of Army service and marriage to June, Kummer returned to Rolla in 1954 to finish his degree. Five years later, the Kummers founded their own business — building nursing homes — from the basement of their house with a $17,000 investment. He had one part-time employee, a secretary.
From that modest beginning came HBE Corp., the world's leading design-build company for health care. The firm, which employed over 6,000, has been involved in the design and construction of financial facilities, retirement communities, a major ski resort and hotels in addition to health care facilities. At S&T, his handiwork includes the Gale Bullman Building, Straumanis-James Hall and Curtis Laws Wilson Library.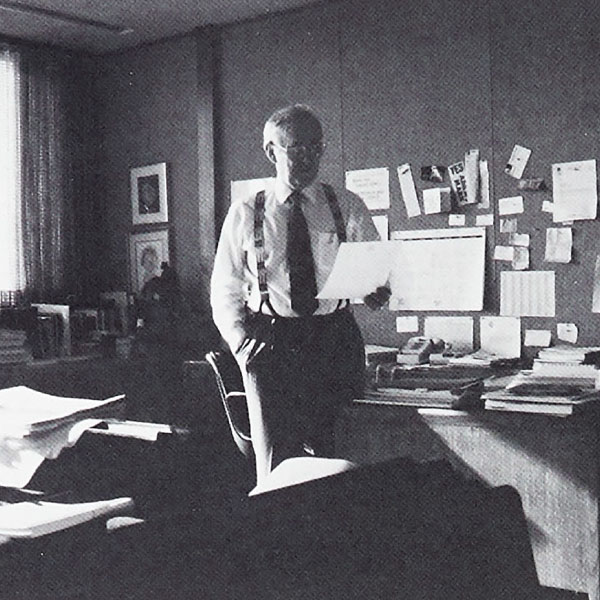 Fred and June Kummer have been among Missouri S&T's most generous donors over the years. They provided the lead gift for the Kummer Student Design Center, which houses Missouri S&T's student-run design teams. They also supported the expansion in the 1990s of Butler-Carlton Civil Engineering Hall and, in the early 2000s, of Toomey Hall, which houses S&T's mechanical and aerospace engineering programs. In recognition of June's passion for landscaping and gardening, the Kummers provided a gift to name the Fred and June Kummer Garden at Hasselmann Alumni House.
Kummer remained active in his business ventures, working with that same determination, vision and peerless work ethic until just before his death in April. It's those traits he hoped to share with future generations of Rolla graduates.
"I owe much of my success to the education I received at Rolla," Kummer said in an October 2020 interview. "My Rolla experience taught me how to think, how to work hard and how to manage my own career. June and I believe in the mission of this great university, and that's why we have chosen to invest in S&T's future success. We believe that Missouri S&T's best days are ahead."