Realizing the Kummer vision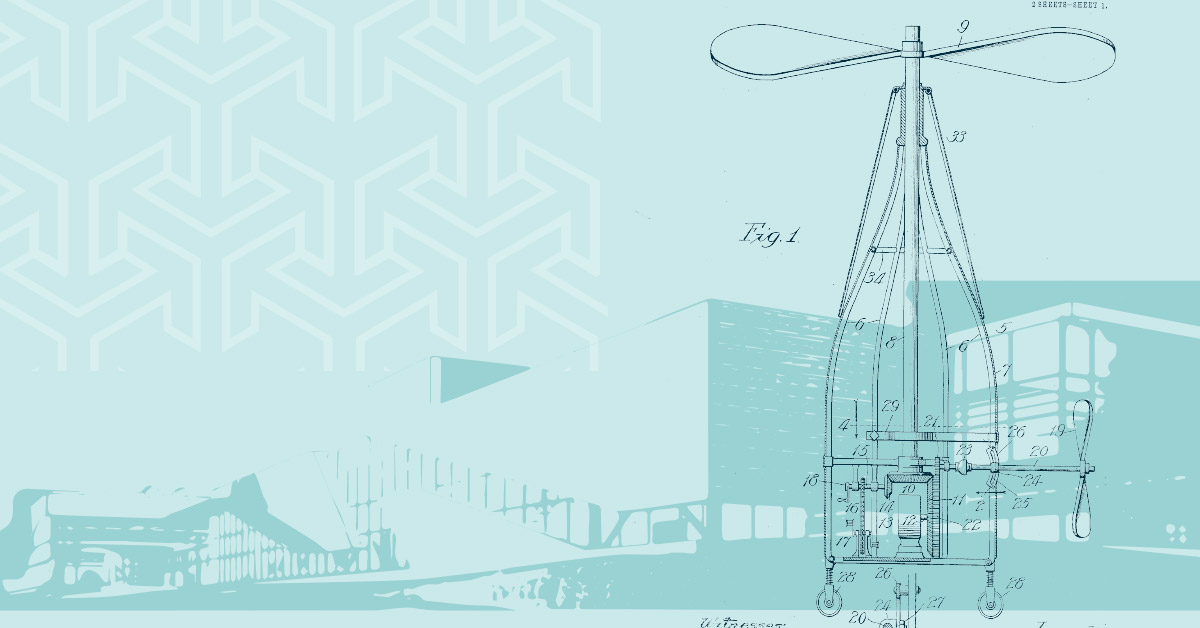 For over a year, Chancellor Mo Dehghani met weekly with Fred Kummer, CE'55, to discuss his desire to make a transformative gift to the university. Some weeks, Dehghani's visits with Kummer were even more frequent. But by October 2020, Kummer and his wife, June, were ready to announce their $300 million gift to the university — the largest single donation to any university, public or private, in the state of Missouri.
The donation established the Kummer Institute, and the resulting blueprint splits the effort into three distinct but complementary sections, each corresponding to one part of the Kummers' three-fold vision: the Kummer Institute for Entrepreneurship and Economic Development, the Kummer Institute for Education and Research, and various outreach efforts.
"Fred was a strong leader, and he was very committed to helping S&T flourish and helping our students get an outstanding STEM education," says Dehghani. "During sessions with Fred and June, we were able to boil down their vision to three elements — elevate S&T, make a positive economic impact and broaden STEM outreach."
Dehghani envisions a future S&T where all first-year students are exposed to the idea of entrepreneurship. This exposure could light a creative spark and give students a solid foundation for success as they learn the importance of market research, creating a business model, and testing and launching products.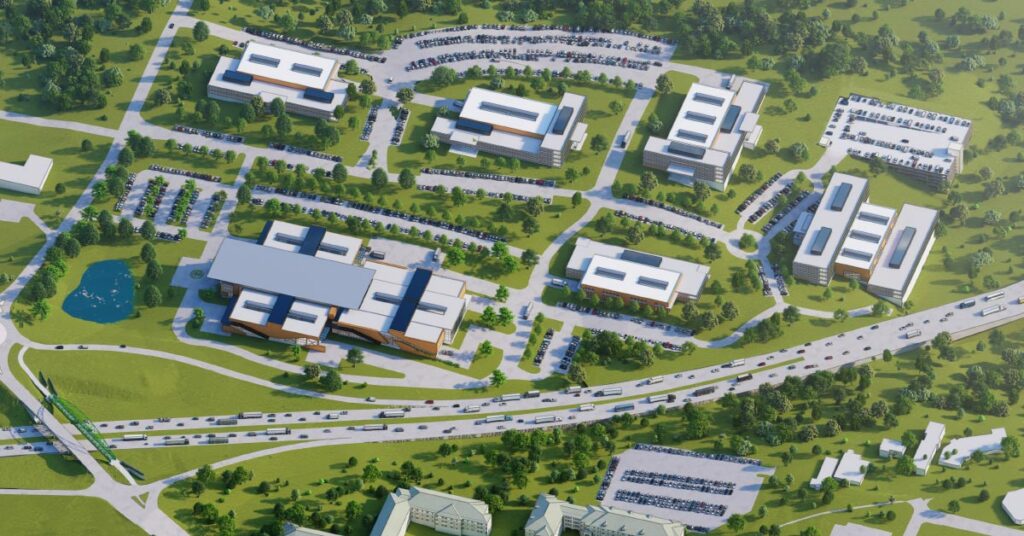 The big three
The plan to carry out June and Fred Kummer's vision is complex. At its essence, though, the Kummer Institute plan is driven by three goals.
1. Elevate S&T
Hiring renowned researchers for the institute's four research centers of excellence, attracting new endowed chairs and professorships, and recruiting a transformative academic leader as dean of the Kummer College of Innovation, Entrepreneurship, and Economic Development will bring more research funding and greater visibility for the institute and the university as a whole.
The four academic research centers will ensure S&T's work plays an important role when it comes to helping build the state and country's economy.
The Center for Advanced and Resilient Infrastructure will work to improve the nation's roads and bridges, the electrical grid and cyber-physical systems.
The Center for Resource Sustainability will decrease the footprint of material extraction, increase access to clean drinking water, and use local resources for energy, water and materials consumption.
The Center for Advanced Manufacturing will develop processes, materials and sensors to advance the next generation of manufacturing, boosting regional and national economic development.
The Center for Artificial Intelligence and Autonomous Systems will deploy the latest machine learning and artificial intelligence techniques to improve a range of robotic processes.
To lead these centers, S&T is seeking four leaders with a clear vision of future research.
"The founding directors will have to develop a vision for the centers that leverages existing campus resources and faculty strengths, while each identifying transformational opportunities to develop a nationally recognized center," says Costas Tsatsoulis, vice chancellor for research and graduate studies. "This is a transformational period in university history and a new era of opportunity and innovation."
Building the vision
The Kummer Institute will also change the physical landscape of campus. Plans call for an innovation campus north of U.S. Interstate 44. The first of its buildings, called the Missouri Protoplex, will form the cornerstone of manufacturing outreach, research and development for Missouri companies, governmental agencies and other prospective customers. The Kummer Institute will also support efforts to construct a 62,000-square-foot addition to the Engineering Research Lab (ERL) and a new student experience center, called the Innovation Lab, connected to the Havener Center.
Located alongside U.S. Interstate 44, the Missouri Protoplex, shown here in a conceptual rendering, will be a centerpiece of the Innovation Campus. The structure is designed to provide collaborative space for advanced manufacturing experts from Missouri S&T and elsewhere to interact with Missouri innovators and entrepreneurs. It will also provide research and development space for Missouri manufacturers. Conceptual rendering courtesy of Mackey Mitchell Architects

Three of the four areas will each have approximately 20,000 square feet of designated high‑bay space, in addition to adjacent labs where additional testing and research will take place. The final area, cyber‑physical security, requires a smaller high‑bay area to house testing chambers and perform immunity tests. Conceptual rendering courtesy of Mackey Mitchell Architects

Transparency and connectivity will be key features of this three-story structure, leading to creativity and innovation among different disciplines. Visitors to the Missouri Protoplex will have views into the specialized high-bay areas from second-floor gallery spaces along the building's perimeter. Conceptual rendering courtesy of Mackey Mitchell Architects
"When we hire more endowed faculty and attract hundreds of new students and postdoctoral scholars to do their research, they will need space to develop their line of products," says Steve Roberts, chief operating officer of the Kummer Institute. The ERL expansion will provide that space, and the Missouri Protoplex will bring the manufacturing sector together with researchers to address industry research and development challenges.
At approximately 50,000 square feet, the Innovation Lab will provide a creative space for students to gather, explore ideas, and make, design and build using the latest technologies and techniques.
"We're looking for those people who are going to advance STEM," said Fred Kummer in a 2020 interview. "Rolla is already in the same league as some of the best STEM universities, and it's what we've got to build on."
A key component of the Kummer Institute for Entrepreneurship and Economic Development will be the Missouri Protoplex. This proposed $104 million structure will be part of an envisioned Manufacture Missouri Ecosystem — a network of companies across the state that come together, virtually and in person, to gain the latest manufacturing knowledge and expertise. At the Missouri Protoplex, experts will work with a goal of creating social and economic value by streamlining the process of moving research from the lab to the marketplace. The university is seeking state and federal support to match Kummer Institute Foundation funds to make this building a reality.
2. Broaden STEM outreach
Science, technology, engineering and mathematics (STEM) fields are important to June and Fred Kummer alike. Both benefited from a strong STEM education — she in architecture, he in civil engineering — and both shared the vision that attracting more students into STEM fields is the key to economic success, both locally and globally. That's why a significant portion of their gift is devoted to outreach and programs like the Kummer Vanguard Scholarships for first-year students and Kummer Innovation and Entrepreneurship Doctoral Fellowships for Ph.D. candidates.
Kummer scholars
One immediate impact of the Kummer gift is the Kummer Vanguard Scholars Program. Over 500 first-year students have accepted the annual $1,000 to $3,000 scholarship, which is renewable for four years.
"This support will contribute to the feasibility of my attending the university in the first place, as I come from modest means," says Albavera Melesio, a Vanguard Scholar from Oxnard, Calif. "I plan to obtain a doctorate in computer science minoring in economics. What specific business venture I will pursue is still up for debate, but I suspect it will be related to energy production."
"S&T has been my dream school since designing and building my first house in seventh grade," says Ciarrah Bell of Marceline, Mo. "The Kummer Vanguard Scholarship will help me focus on my studies rather than my financial situation."
Kummer doctoral fellows
The Kummer vision extends beyond undergraduate education. It includes research-focused efforts like the new Kummer Innovation and Entrepreneurship (I&E) Doctoral Fellows Program, which will provide 12-month stipends and tuition remission for up to four years to qualified Ph.D. students. As the program ramps up, it eventually will provide funding for up to 100 top-notch doctoral students to pursue research that is tightly connected to innovation.
"Our hope is to incentivize research-active and grant-active faculty members by providing them with fully supported research students for a year or two, and then they will fund them through their research," says S&T Chancellor Mo Dehghani.
The university offered 21 fellowships to potential Ph.D. students this first year. One of the inaugural fellows is Ashley-Ann Davis, EMgt'21.
"A lifelong goal of mine has been to become an entrepreneur producing a product that is impactful," says Davis, of Jefferson City, Mo. "This program allows me to not only do research on impactful topics with the professors I've come to love, but also help to develop my entrepreneurial and innovative skills."
3. Make a positive economic impact
The Kummer Institute's myriad activities are expected to yield significant economic gains over time for the regional and state economy. Investments in new research facilities, scholarships and fellowships, and research will give a significant boost to the local economy — as much as $250 million in additional goods and services within the first five years, according to a study by a University of Missouri-Columbia economist. Startups and new products developed through the institute will create further economic growth.
The institute's four new research centers are expected to stimulate greater innovation in areas critical to the economic development of the state and nation. These form the "R" in R&D and are housed in the Kummer Institute for Education and Research.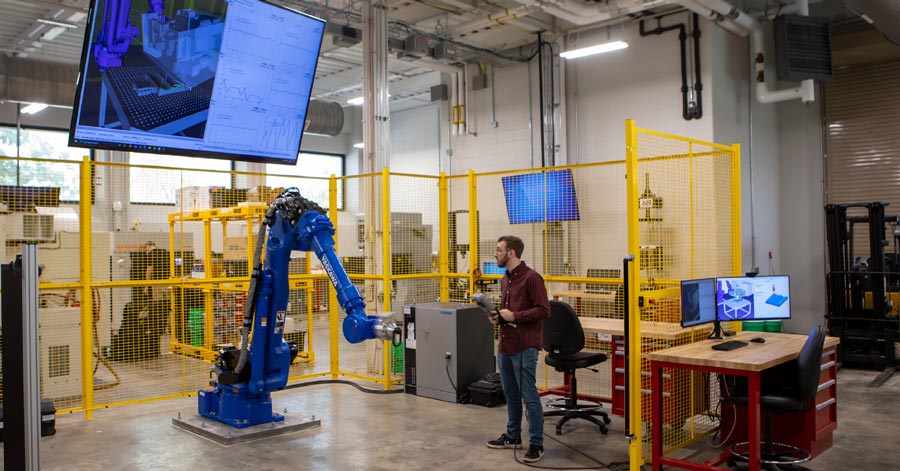 The "D" — turning S&T research and ideas into marketable products and processes — will come from a new entity designed to serve as the university's node for partnerships with industry, public and private research foundations, and governmental agencies to stimulate business innovation, provide corporate research and development, and develop prototypes for new products. These activities fall under the aegis of the Kummer Institute for Entrepreneurship and Economic Development. Dehghani envisions this operation as analogous to the Georgia Tech Research Institute at Georgia Institute of Technology or NASA's Jet Propulsion Laboratory at Caltech — operations that are affiliated with universities but that have dedicated research scientists and engineers who work full time turning research findings into prototypes and products.
The bottom line
The MU professor's economic analysis found that the Kummer donation will have an incredible impact on the region and the state for future generations. The investment is predicted to add $2 billion to Missouri's gross domestic product (GDP) by 2045. The additional financial support it generates is expected to increase that amount significantly. For example, a $100 million investment in any combination of federal and state funds will add $1.5 billion to Missouri's GDP by 2045, on top of the $2 billion from the Kummer's gift.
"The future is very bright, and it's very encouraging to be involved in developing the Kummer vision," says Dehghani. "What we do now will certainly impact S&T and the Rolla region for many generations to come."