Bridget Williams: A shirt of a different color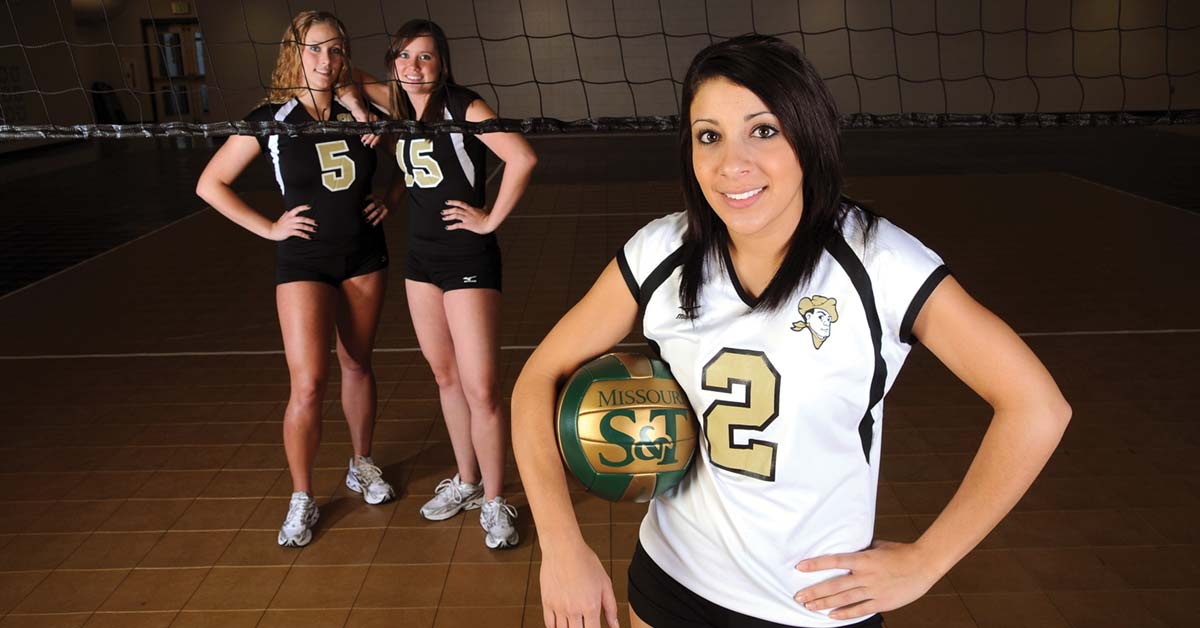 Sophomore Bridget Williams is the easiest volleyball player to find on the floor. Just look for the player wearing a different-colored jersey.
Williams wears that jersey because she is the Lady Miners' libero, a player who serves for the most part as a defensive specialist. While a team is limited to 12 substitutions during each set, the libero has unlimited entries.
"Our job is to play defense in place of the front-line players," she explains. "Since a lot of our outside hitters can play on the back row, it's usually going to be for a middle blocker."
Except for a short stint as setter during high school, Williams has served as libero throughout her volleyball career, which began in the sixth grade in Topeka, Kan.
She was one of 13 incoming freshmen who started the current Lady Miner volleyball program in 2007 and ranked 11th in the Great Lakes Valley Conference her first year with an average of 4.4 digs per game. Through the end of September this year, Williams, a recipient of the Brackhahn Athletic Scholarship, was third in the GLVC in that department.
But her contributions have not been limited to defense. During her freshman year she led Missouri S&T in service aces and has 36 in two seasons, the most by any player on the squad.
Williams has also taken on a leadership role with the team, serving as co-captain this year.
"It was an honor to be selected," Williams says. "It's a situation where I can be a leader for our team. We have a group of players that are close, but if they have a question for our coach or need someone to go to him with something, then I'm not afraid to go ask on their behalf."
And without a doubt, the Lady Miners know exactly where to find her. She's the one wearing the different-colored jersey.