What lies ahead for S&T's next 150 years?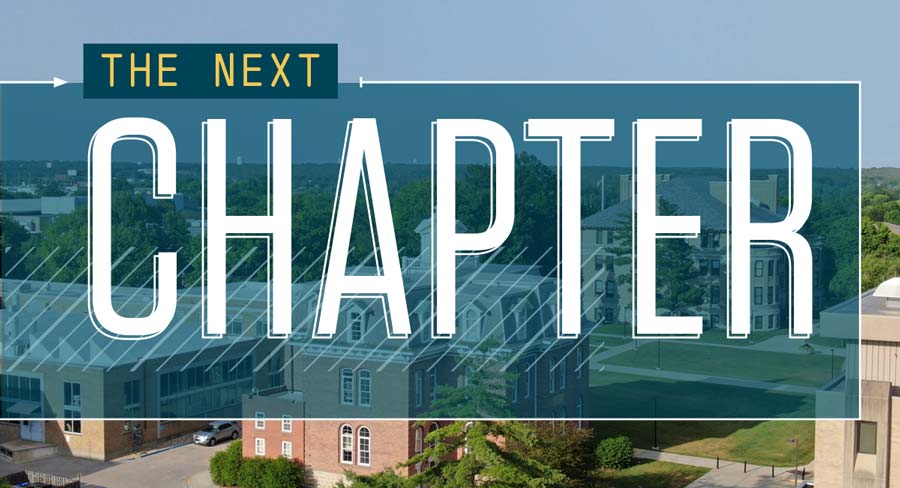 As Missouri S&T launches its 150th anniversary celebration, the world continues to recover from a devastating pandemic and the economic downturn that followed. Despite this environment, S&T leaders are optimistic about the university's ability to deliver excellent instruction and become a world-class science and technology university.
Learning from crisis
Because of the growing coronavirus threat, Missouri S&T put courses entirely online just before spring break last March and continued to deliver courses online through the summer. University leaders say last spring's hasty transition to online teaching and learning has brought with it important lessons.
"This period taught us that we need multimodal delivery of educational programs," says S&T Chancellor Mo Dehghani. "We cannot rely exclusively on in-person learning."
Dehghani is energized by the prospect of delivering an S&T education to anyone, anywhere.
"We can now take the university to the world," he says. "As was proven in this crisis, no matter where you are, we can deliver the content of our programs."
Even so, Dehghani doesn't foresee a complete move to fully online teaching anytime soon.
"This situation also showed us just how much our students value the in-person experience," Dehghani says. "They told us that they miss their friends and classmates, they miss the campus, they miss their professors."
Richard Wlezien, vice provost and dean of the College of Engineering and Computing, agrees.
"I don't believe students will migrate to online learning as the primary choice for an engineering education," he says. "If anything, being away from campus for a significant time is going to help students better appreciate their on-campus experiences."
Preparing students for the future
Part of the university's history of success is due to its ability to adapt to changing educational needs.
"We have to evolve," says Wlezien. "We started as a mining school because that was what was needed at the time of our founding. We then became an engineering school."
Kelvin Erickson, EE'78, MS EE'79, Curator's Distinguished Professor of electrical and computer engineering, interacts with lab students virtually.

Sahra Sedigh Sarvestani, associate professor of electrical and computer engineering and associate chair for distance, teaches students online.

Jossalyn Larson, assistant teaching professor of English and technical communication, teaches remotely from her home.
Today's Missouri S&T offers 99 degree programs in 40 areas of study, many of them beyond engineering. Wlezien predicts that S&T will maintain its strength in engineering but notes that computer science will grow rapidly as the needs for data analytics and artificial intelligence increase. Some things will stay the same, though, he says.
"What we really train our students to do is to think like an engineer; that's the biggest gift that we give to our students and the common denominator that all engineers share," says Wlezien.
Kate Drowne, interim vice provost and dean of the College of Arts, Sciences, and Business, says technology platforms come and go. What matters most, she says, is not the learning platform or delivery method, but empowering students with the skills needed to be successful in their careers and lives.
"The way to help graduates become invaluable to their employers is to teach them not only content, but also how to work together, problem solve, synthesize complicated information, communicate well and evaluate information," says Drowne.
Dehghani agrees that preparing students involves more than a transfer of knowledge.
"The great majority of people in the future will be working in jobs that don't yet exist," says Dehghani. "We need to teach them how to learn in order to produce future-proof graduates."
Toward that end, university leaders have been exploring new academic offerings that either build on existing strengths, such as the new global engineering program, or envision entirely new and customized approaches to education. Expect to see growth in the number of graduate certificates S&T will offer in the future to prepare students for the evolving needs of society, and expect to see more focused, single-course "medallion" programs that provide the expertise needed for emerging fields.
Changing footprint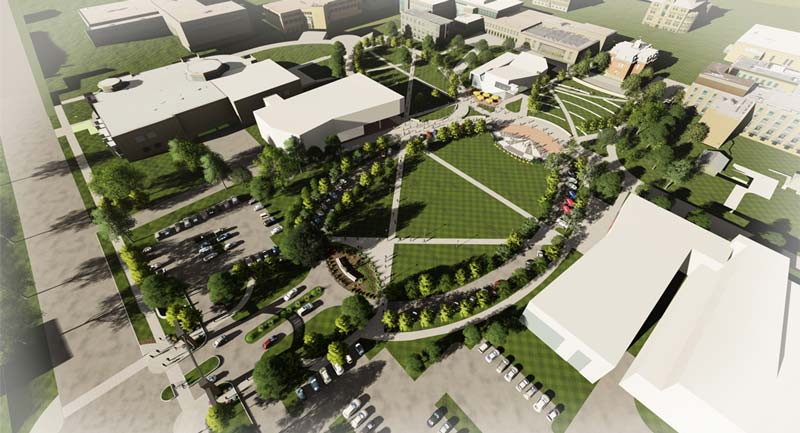 The principles of delivering a high-quality Missouri S&T education aren't changing. But the campus footprint will soon look different.
The Classroom Learning Center will expand the Computer Science Building's west side to add one 300-seat auditorium and four 100-seat classrooms this fall. Originally envisioned to provide more space for larger classes, this fall the rooms will help S&T comply with social distancing requirements designed to minimize the spread of COVID-19.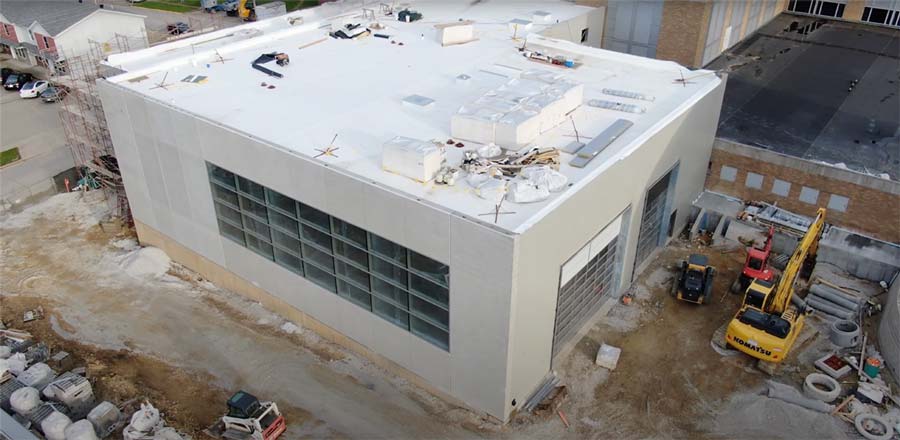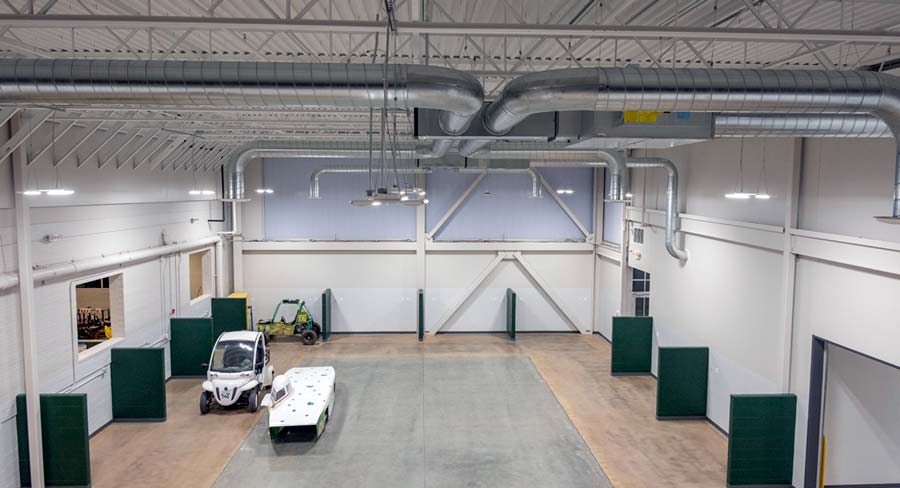 The Clayco Advanced Construction and Materials Laboratory is also adding 18,000 square feet on the north side of Butler-Carlton Civil Engineering Hall along Pine Street. Plus, the Kummer Student Design Center has doubled in size with an 8,000-square-foot expansion to provide design teams more space for their projects, and room for whatever future design teams may emerge.
By 2022, the Transportation Development District — a partnership among the City of Rolla, Phelps Health and the university — will realign University Drive along 12th Street to connect to campus and improve access to Bishop Avenue from U.S. Interstate 44. The roadways will better usher visitors into a new university arrival district — a more visually defined entrance point for campus. S&T master planners have long hoped to create a clear path for visitors to enter the university.
"We want to build that sense of excitement as prospective students, faculty or industry partners step onto campus," says Fred Stone, MetE'07, MBA'16, director of design, construction and space management. "Coming to campus should be intuitive and easy to navigate, and right now it's not."
Stone says demonstrating the Miner experience for prospective students is challenging because elements such as the student design center and athletics facilities are not part of the campus tour. He says the feedback gathered while developing the preliminary 2021 Missouri S&T Master Plan led to a proposed new welcome center, student experience center and a research facility. Architectural drawings of the plan show a new entrance archway with the university name, added pedestrian walkways and expanded greenspace.
Vision for the future
The welcoming new spaces will help the university achieve Dehghani's vision of S&T as a world-class science and technology university for workforce development, research breakthroughs and economic development. Dehghani says the university must be a "destination of choice" for the caliber of faculty, students, researchers and practitioners who will ensure S&T's excellence for the next 50 years.
"I've served at some of the nation's leading universities, and based on my experience, I can tell you that the quality of a Missouri S&T education is second to none," Dehghani said during his inaugural State of the University address. "The entire state of Missouri should be proud of our excellence."
Dehghani's focus is on the three R's and one E — retention, research, reputation and enrollment. He called on the university community to improve S&T's retention and graduation rates, elevate research activity, and enhance the university's reputation. He emphasized the need to increase enrollment at undergraduate and graduate levels and to achieve a top-100 ranking in the U.S. News & World Report's annual list of the nation's best universities. Dehghani hopes to see total student enrollment reach 12,000 and to achieve a Carnegie "Research 1" classification through increased research funding.
That focus is starting to pay dividends as university rankings and enrollment show signs of improvement. Missouri S&T's graduate engineering ranking has risen from 106th to No. 83 in 2020 in the highly competitive U.S. News & World Report rankings. Projected fall enrollment is up slightly at a time when higher education researchers are predicting a loss of up to 20% in fall 2020 enrollment, according to research by SimpsonScarborough. Classes are scheduled to resume in-person on campus Aug. 24.
Optimism about the future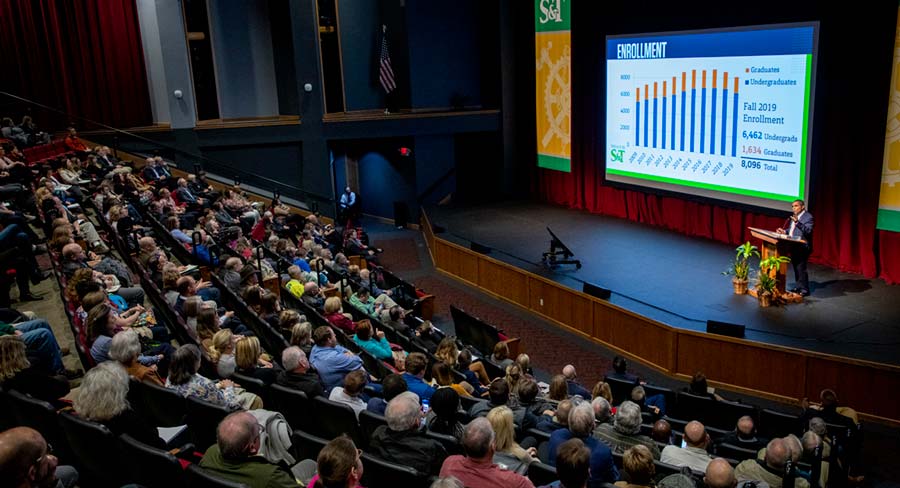 Drowne is especially excited about the next generation of students heading to S&T this fall.
"We have a generation of students that wants to do good in the world," she says. "We need to keep them empowered and excited. That's going to be the future of higher education."
Dehghani says the university will continue to attract the best and brightest minds. He holds fast to his vision, even as the university reinvents itself for what many are calling the "post-pandemic" world.
"I am absolutely optimistic about our future," says Dehghani. "These are stressful times right now, but we will reemerge and we will reemerge stronger."