Noe assumes command of Corps' Little Rock district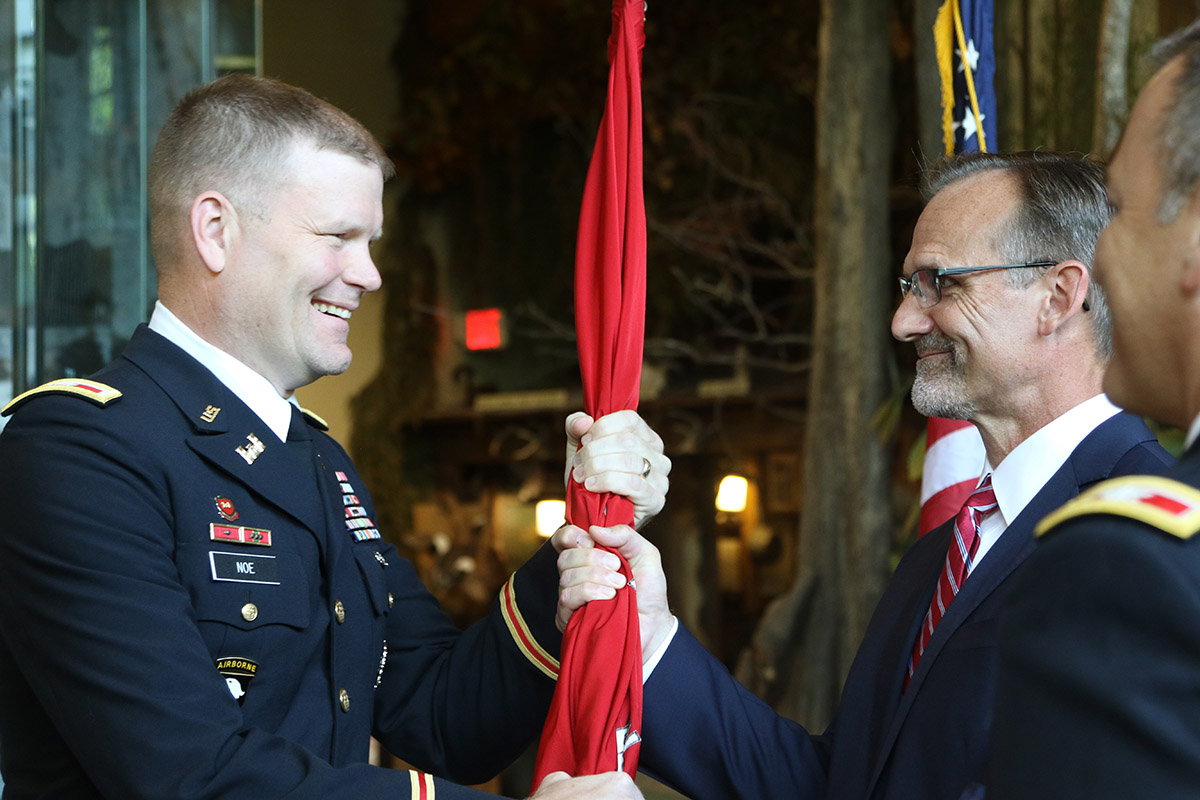 Col. Eric M. Noe, MS EMgt'01, assumed command of the U.S. Army Corps of Engineers Little Rock district in Arkansas in July. The Little Rock district is responsible for a $500 million program that includes civil works, military construction, Army and Air Force Medical Service support, environmental stewardship, emergency management, and support to other government agencies throughout Arkansas, southern Missouri and across the nation.
Noe came to the Little Rock district from the National Military Command Center in Washington, D.C., where he served on the Joint Staff as a deputy director of operations and presidential strike advisor. He earned a bachelor of science degree in environmental engineering from the U.S. Military Academy at West Point in 1996. He also holds a master's degree in national resource strategy from the Dwight D. Eisenhower School for National Security and Resource Strategy. Noe has deployed to Macedonia, Kosovo and Iraq in support of operational and combat missions.