Missouri Governor honors Akers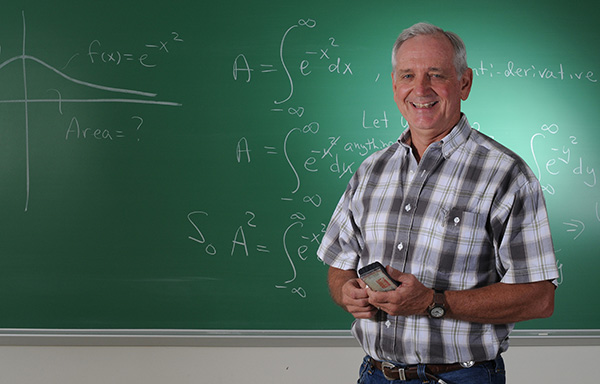 Missouri Gov. Mike Parson presented the Missouri National Guard Meritorious Service Medal Ribbon to Thomas Akers, AMath'73, MS AMath'75, a retired U.S. Air Force colonel, retired instructor of mathematics and statistics at S&T, and retired NASA astronaut. The award is given to present and former guard members who perform valorous or meritorious service in support of the state.
Akers taught and served as principal of Eminence (Mo.) High School before joining the Air Force in 1979. He was selected into the NASA astronaut training program in 1987. He later served as commander of the Air Force ROTC program at Missouri S&T.
A veteran of four space flights, Akers has logged more than 29 hours of space-walking experience. His shuttle missions include the December 1993 mission that successfully grappled and repaired the Hubble Space Telescope.