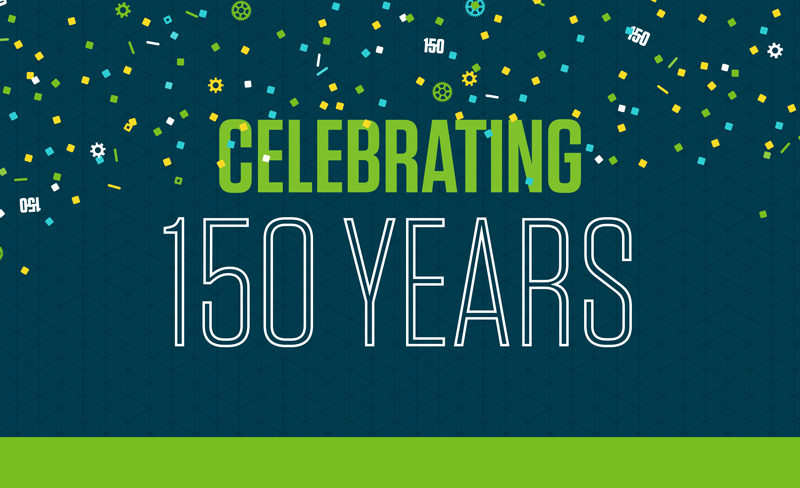 Please join us as we honor the university's past, celebrate its present and envision its future, from October 2020 to November 2021.
150th Kick off
Join us Homecoming weekend (Oct. 16–18, 2020) for festivities that will kick off the yearlong celebration. Be on the lookout for more details as our 150th anniversary nears.
Call and share your story
As part of the university's 150th anniversary, we're asking the Miner community to tell us their fondest memories and personal anecdotes. When you're ready to add your voice to our story collector, call 833-Miner150 (833-646-3715).
Please note your call will be recorded and we will include selected stories on 150.mst.edu.
Commemorative history book
Larry Gragg, Curators' Distinguished Teaching Professor emeritus of history and political science, tells the Missouri S&T story from its founding in 1870 to today in a commemorative history book that will be available by Homecoming 2020. Pre-order the book at a discount now for delivery in October 2020.
Many thanks
We're grateful to our 150th Advisory Committee for guiding the celebration planning. The committee includes alumni, faculty, staff and community members. Recipients of mini-grants to help fund projects and activities that meet the goals of celebrating this milestone anniversary will be announced in December.