A 'boldly revisionist' look at World War II in the Pacific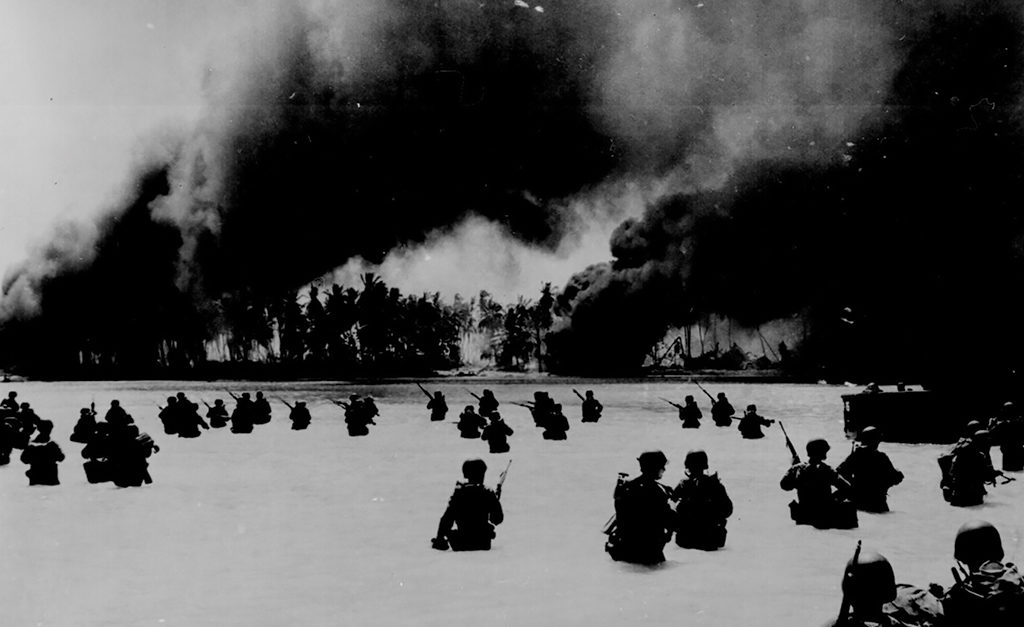 John C. McManus' 13th book of military history is his first to examine the U.S. Army's experience in the Pacific and East Asia during World War II.
Fire and Fortitude: The US Army in the Pacific War, 1941–1943 is the first of a two-volume history of the struggle.
"Fire and Fortitude is an epic human story, one that I have wanted to tell for years," McManus says. "I discovered tremendous amounts of new, original source material and came to realize that the Pacific War set the tone for so much subsequent American history, such as the brutal nature of the fighting, the preeminence of Asia in American strategic thinking, the rise of post-colonial nationalism, the importance of cultural know-how, particularly in counterinsurgent warfare, and the crucial role of leadership for any military force."
The 640-page book begins with an account of the Japanese attack on Pearl Harbor in December 1941 — the event that drew the U.S. into war with Japan — and concludes with the November 1943 Battle of Makin, a sliver of an island in the Pacific, where U.S. soldiers were tested by increasingly desperate Japanese forces.
In between, McManus tells the story of nearly two years of punishing combat in the Pacific as the U.S. Army "transformed, at times unsteadily, from an undertrained garrison force to an unstoppable juggernaut," McManus says. The war also transformed America from "an inward-looking nation into a global superpower," McManus says.
McManus delves into the actions and personalities of many of those military leaders. But as is typical with his previous military histories, he also gives life to the voices of the common soldiers on both sides, especially "the uncelebrated American grunts" who endured the hostile tropical climate and battled malaria and other diseases while they fought a formidable Japanese army.
McManus' research for Fire and Fortitude, as well as the second volume, which is expected to be published in 2021, was supported in part through a National Endowment for the Humanities Public Scholar award, which he received in 2015.
McManus spent the last academic year as a visiting professor at the U.S. Naval Academy in Annapolis, Md., where he held the Dr. Leo A. Shifrin Distinguished Chair of Military History. That experience with the Naval Academy helped further inform his research for Fire and Fortitude, he says.