Distance is only a number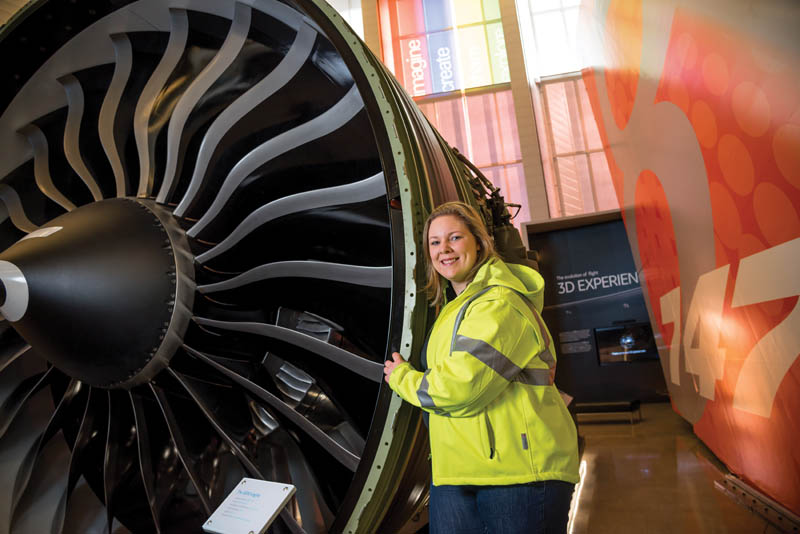 Long distances may separate Miners from their alma mater, but as the saying goes, absence makes the heart grow fonder. Two thousand miles away from Rolla, Margaret Bowman, CE'13, continues to learn at and support the university from which she recently graduated, even though she thought she would never continue her education. Thanks to her employer's education assistance program, she's now pursuing a graduate degree.
"It's awesome how easy the application process is for alumni who have already gone through the system," says Bowman. "Letters of recommendation aside, everything you need to submit, like transcripts and records, is already there."
Despite working a full-time job for Boeing in Seattle, Bowman has earned a graduate certificate in engineering management and is currently working toward a master's degree in the same field.
"I have learned a lot from my experiences with distance classes," says Bowman. "Scheduling becomes very important, along with maintaining a flexible plan and working out all the time zone differences."
Bowman says it helps that classes are recorded and can be watched at any time. And if she has questions, she can always reach her professors during office hours on the phone.
"I can almost instantly apply something that I learned in class to my work the next day," says Bowman. "I am a liaison engineer, which is basically the 'Mr. Fix-It' side of things at work."
Working and studying don't take up all her time, though. Bowman still finds time to serve as co-chair of the New Alumni Council, which aims to ease the transition for young alumni from the university setting to the world of work.
"The group is slowly but steadily increasing its numbers by reaching out to young alumni who are able to be active with Missouri S&T activities despite building a career," says Bowman. "If any of my fellow alumni are interested, I hope they contact the Miner Alumni Association for details and get involved."