Alumna tackles women's health issues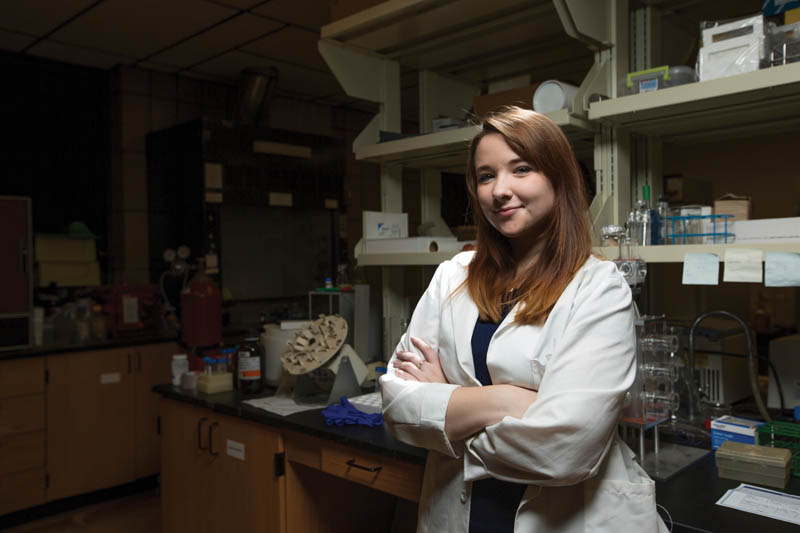 Grace Deitzler's chosen field became clear when she took teacher Julie Ertmann's advanced placement biology class her senior year at University City High School in the St. Louis suburbs.
That class led Deitzler, BSci'16, to where she is today, a research scientist in the Washington University in St. Louis Lewis Lab of Microbial Glycobiology and Women's Health. And it is leading Deitzler to where she wants to be — a Ph.D. scientist and physician unlocking the secrets to treating infectious diseases.
She spent the summers in 2014–16 as an intern and research technician in the Lewis Lab tackling problems of urinary tract infections and bacterial vaginosis in pregnant women.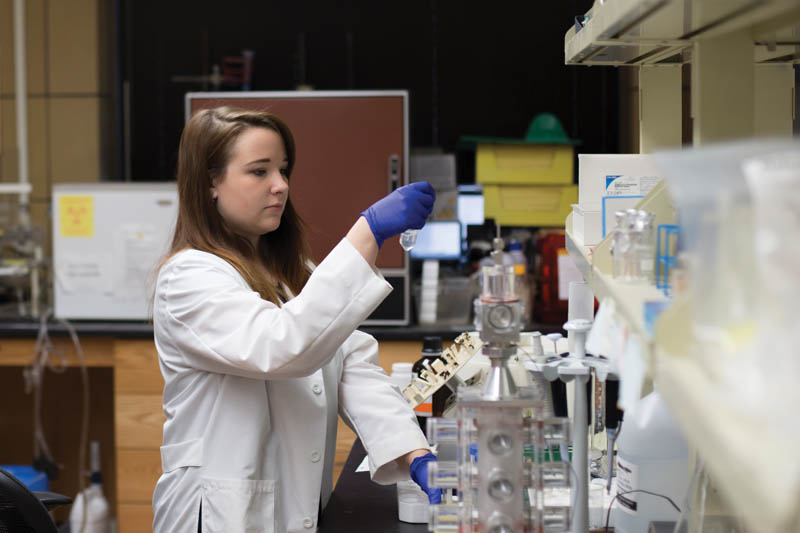 "I've always been interested in women's health," Deitzler says. "It's fulfilling to me because we're working on issues that can apply to women around the world."
The team at Washington University pushes her to be her best, Deitzler says, but the work is rewarding.
"I think maybe she says we challenge her because we think she is a gifted young scientist, she works hard and we think she can make important contributions to women's health," says Amanda Lewis, the lab's director.
Deitzler was the lead author for two papers published on the American Society for Microbiology's Genome Announcements website. It is not typical, Lewis says, for undergraduates to be listed first on research papers.
Although Deitzler knows where she wants to go, she hasn't pursued that goal with a single-minded focus that excludes all other pursuits. She was editor-in-chief of the Missouri Miner and she worked on-air at KMNR. The Helix Life Sciences Club, the Miner League Theatre Players/Alpha Psi Omega theater honors fraternity and the Phi Sigma biological sciences honors fraternity were other activities.
"One of her best qualities is curiosity," wrote Ertmann in a college letter of recommendation for Deitzler.
Deitzler gives Ertmann perhaps the best recommendation a teacher can receive.
"Her passion about the subject opened my eyes that biology was more than just a class I was taking," Deitzler says. "I want to be able to solve national and global problems of infectious diseases and other health epidemics."