Teachers who made a difference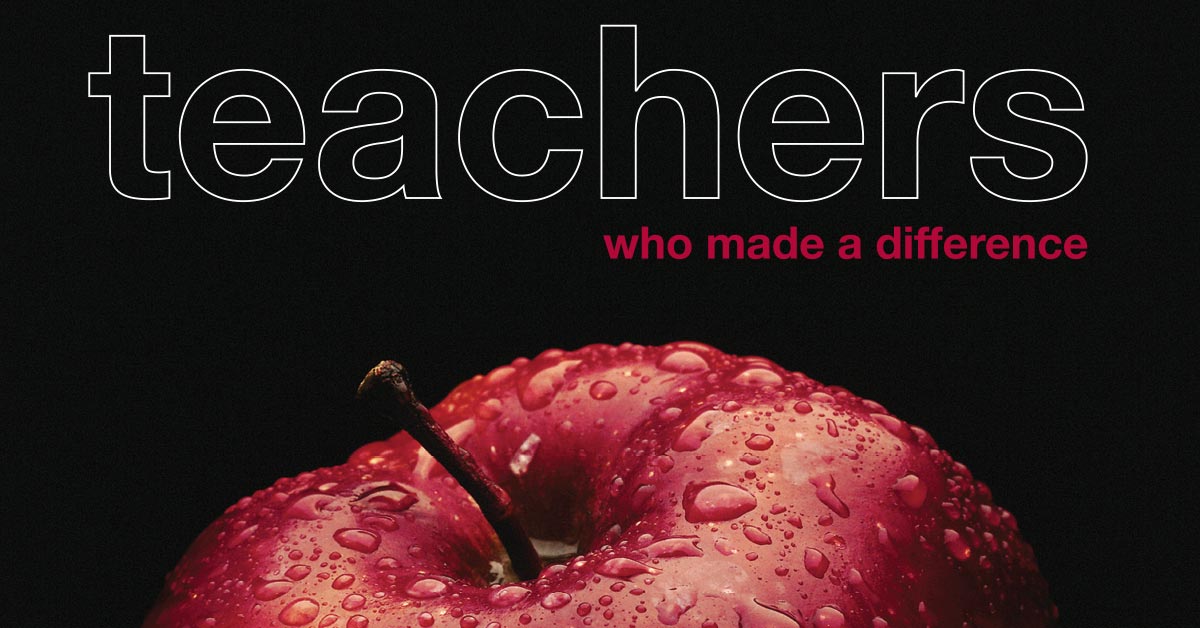 Great teachers are at the heart of every great university. From college professors to kindergarten teachers, one thing all educators have in common is a sense of the impact they can have on the life of a child – or a college student, for that matter. Whether they teach math, engineering or art history, Missouri S&T teachers do so with dedication and determination, sharing life lessons along the way.
Today John Johnson, Phys'99, teaches astrophysics and astronomy at California Institute of Technology. But not too long ago, he was a confused undergraduate seeking help in the Missouri S&T Physics Learning Center.
Johnson was good at physics in high school, but the transition to the university-level courses left him needing some guidance. For Johnson, the Physics Learning Center set him back on track to earn his degree.
Perhaps the most important lesson Johnson learned from the process had nothing to do with physics at all. He learned how much teaching and mentoring others could further his own education.
Before his experience in the Physics Learning Center, Johnson had never considered teaching. "I changed my mind after my first semester working in the Physics Learning Center as an undergraduate physics student," he says. "I figured out that teaching was the best way to learn."
Not all S&T graduates who answer the call to teach do so at the college level.
Since 1998, when the Missouri Department of Elementary and Secondary Education approved the S&T teacher education program, 137 students have earned teaching certificates from S&T. They teach biology, chemistry, economics, English, math, history, physics and psychology. They teach high school, middle school and grade school. u Regardless of the subject they teach or the age of their students, S&T graduates who go into teaching have a strong knowledge base and they're eager to share it with their students.
"We have excellent students," says EvaLee Lasater, former coordinator of the teacher education program at Missouri S&T. "They don't fit the statistics of dropping out of the profession. Our graduates stay in teaching."
Professors can judge the success of their students by the great jobs they get after graduation, but it isn't always the basic lessons that students learn from the most. Sometimes the knowledge that leads Missouri S&T graduates to success can't be found in a text book. Sometimes life lessons make the biggest impact.
Johnson credits S&T physics professor Ron Bieniek with renewing his love of physics. Bieniek's mentorship is what made the difference.
The editors of Missouri S&T Magazine asked alumni to write about their favorite professors and what follows are their essays. (Johnson's essay about Bieniek is here.)
This issue is dedicated to Missouri S&T faculty members and the difference they've made — and continue to make – in the lives of their students.