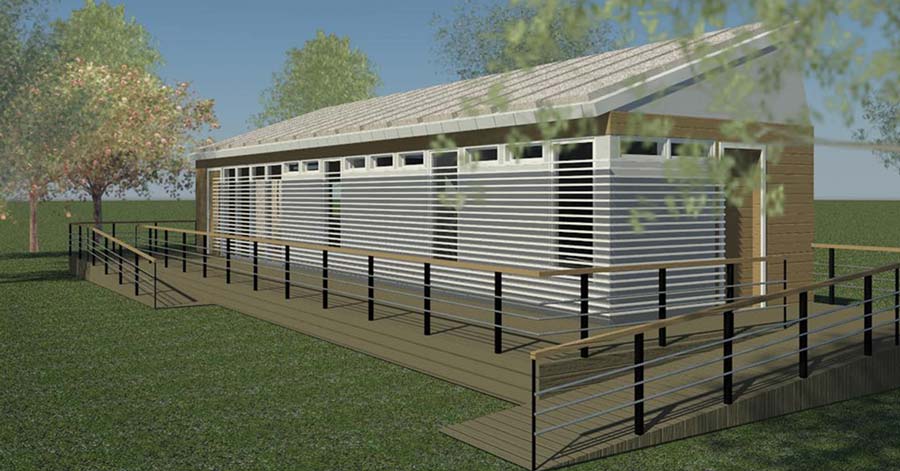 Missouri S&T was awarded $10,000 in research grants from the Environmental Protection Agency for research into solar energy and residential energy use.
The first grant will help members of the Show-Me Solar House Team utilize hybrid solar thermal electric panels (STEPs), which incorporate hot water and electricity systems on a single surface.
A student research team will test the energy efficiency of four hybrid panels against standard photovoltaic panels in S&T's Solar Village. The village's three solar houses, soon to be four, are equipped with sensors to detect temperature, solar intensity, fluid flow and thermal differences.
The results of the experiment will be incorporated into the design of S&T's entry in the 2009 Solar Decathlon, a U.S. Department of Energy competition to be held on the National Mall in Washington, D.C.
The other grant will be used to study the efficiency of home climate control, which accounts for the majority of residential energy use.
S&T students plan to develop a model for residential building adaptive energy management systems (R-BAEMS) that will allow them to regulate climate control more efficiently. They will compare energy usage between two similar houses in the Solar Village.
Working with the students on these projects are Stuart Baur, PhD CE'02, assistant professor of civil, architectural and environmental engineering; Katie Grantham Lough, AE'01, MS AE'03, assistant professor of interdisciplinary engineering; and Rob Stone, AE'92, MS AE'95, professor of interdisciplinary engineering.