Justin Taylor: A will to win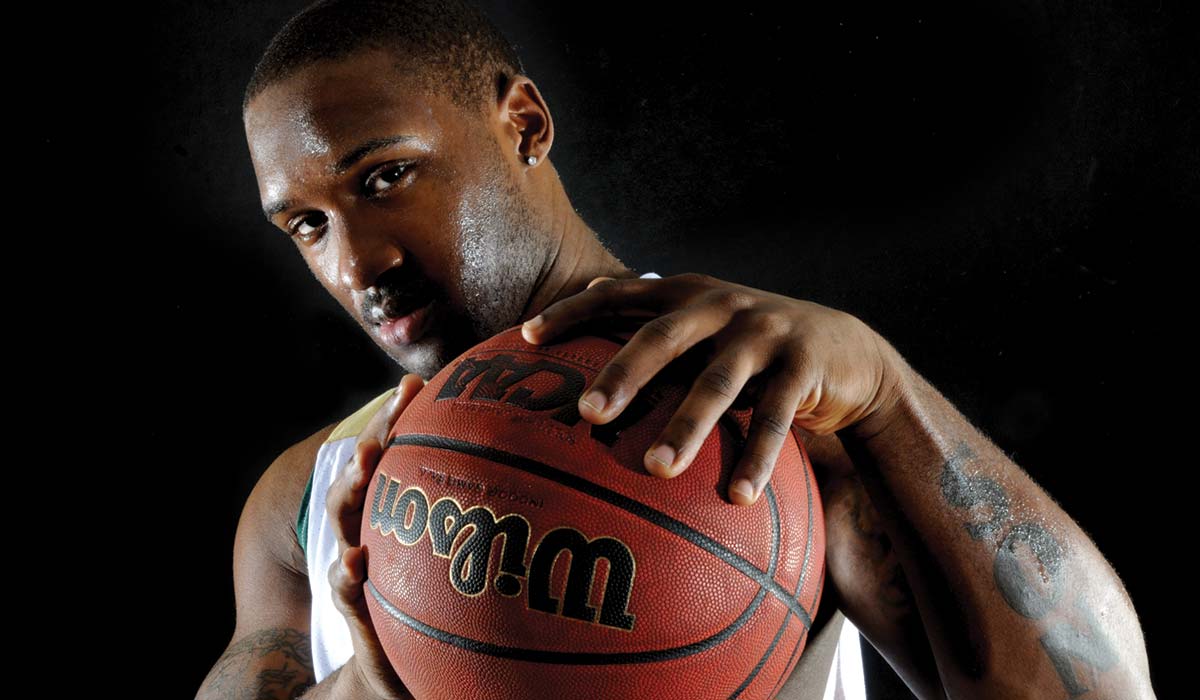 Junior Justin Taylor's passion for sports comes from his two older brothers who got him involved in basketball as a kid. Not only does he love the competition but he loves to win. That trait helped make him a successful football and basketball player at Webster Groves (Mo.) High School.
"My brothers really pushed me into playing basketball," Taylor says. "Then I got involved in football and did pretty well in that, winning a state championship and losing another."
Taylor was a part of two state football championship games in 2002 and 2003, and helped the Statesmen to a 73-14 record and four conference championships on the basketball court. In his senior year, he was named the Suburban South Conference Player of the Year, earning all-state and all-metro St. Louis honors along the way.
His success led him to Missouri S&T, where he was named the Great Lakes Valley Conference Freshman of the Year and a member of the Division II Bulletin's All-Freshman team after the 2006-07 season.
"My first two years were good," he says. "My freshman year was kind of a surprise making all of those lists because I thought I could play better. In my sophomore year, I was asked to score a little bit more and now I'm trying to build on that and help the team win games."
Taylor, a psychology major, knows when his playing days are through he'll have more school in front of him pursuing a master's degree, but he isn't quite ready to give up the game.
"I would really like to coach and stay involved with the game I love," Taylor says.