Keith Wedge: From Boy Scout to brigadier general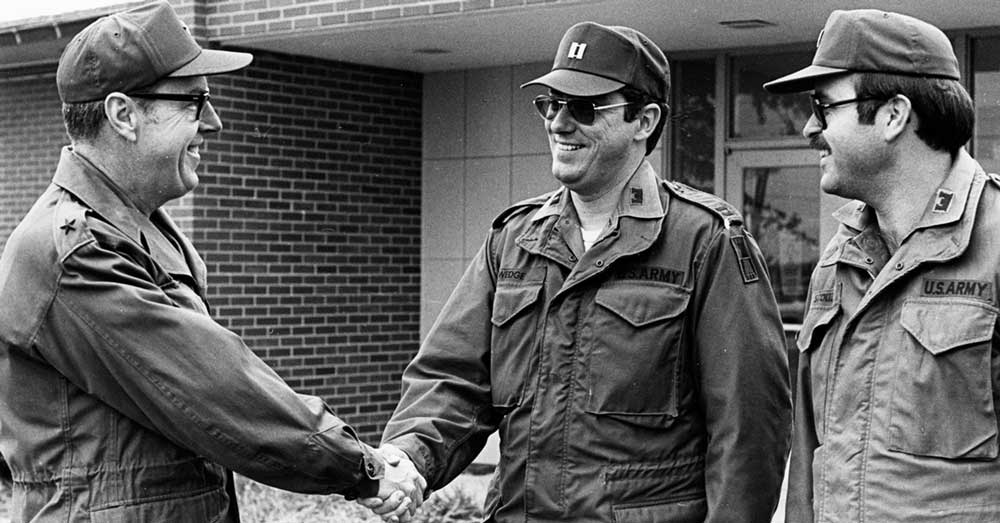 What began as a casual hobby picking up rocks while visiting the western United States took retired Gen. Keith Wedge, GGph'70, MS GGph'71, PhD GGph'73, from the Boy Scouts to the U.S. Army. In between, his fascination with rocks led him to Missouri S&T's geology and geophysics program.
Wedge attended Missouri S&T during the peak of the United States' involvement in the Vietnam War. Like many of his fellow students he joined the Army ROTC program. Commissioned as an Army Reserve officer in 1970, he began active duty in 1974 after finishing his Ph.D.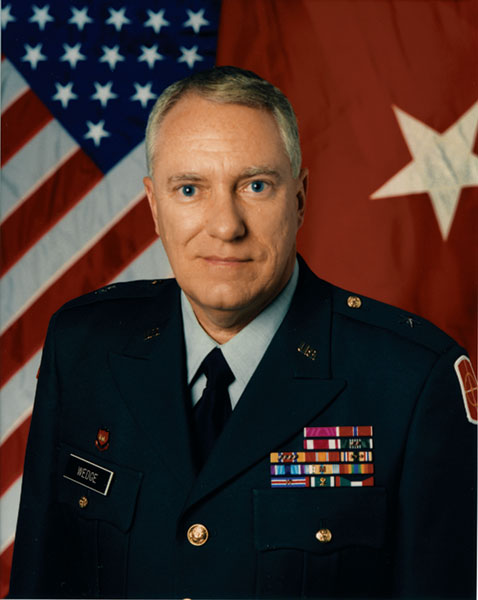 Wedge's military obligation helped him put his education and passion for geology to use in geotechnical and military engineering projects in Asia, the Middle East, Africa, Europe and Central America. During his career, he searched for infiltration tunnels in Korea's Demilitarized Zone, drilled for water in Egypt and built roads in Jordan.
As director of a nationwide military engineering organization, Wedge provided engineering services to Army commands around the world, including operations in Saudi Arabia, Kuwait, Somalia, Haiti and Bosnia. As a brigade commander, he sent a task force to Guatemala for recovery efforts after Hurricane Mitch in 1999.
"I never expected to remain with the Army for more than 30 years when I was commissioned in 1970," says Wedge. "It was the interesting and challenging assignments that I received around the world that kept me active. I have had the opportunity to travel to more than two dozen countries and utilize the education that I received from Missouri S&T. I was also fortunate enough to have successfully commanded engineering units at all levels through brigade, again attributing this to my experience with leadership opportunities as a student."
Wedge retired from the military in 2004 and is employed by Advancia Corp. as a project manager and senior military analyst. He also teaches environmental geology in the graduate program at Webster University, serves as the executive vice president of the Fort Leonard Wood chapter of the Association of the United States Army and is on the national board of directors of the Army Engineer Association.
Wedge feels a close connection to Missouri S&T, where he has served on the Miner Alumni Association board of directors since 2003. He is a member of the Order of the Golden Shillelagh donor society, serves as president of Pi Kappa Alpha fraternity's Educational Foundation and is vice chair of the Academy of Mines and Metallurgy. He and his wife, Bobbie, are also active in the university's International Friends program.
"It is a pleasure to live in Rolla and to remain active with the university, especially the Miner Alumni Association," says Wedge. "I enjoy serving as a volunteer. My wife and I also enjoy activities with the students as well as with alumni."