Hydrogen power on display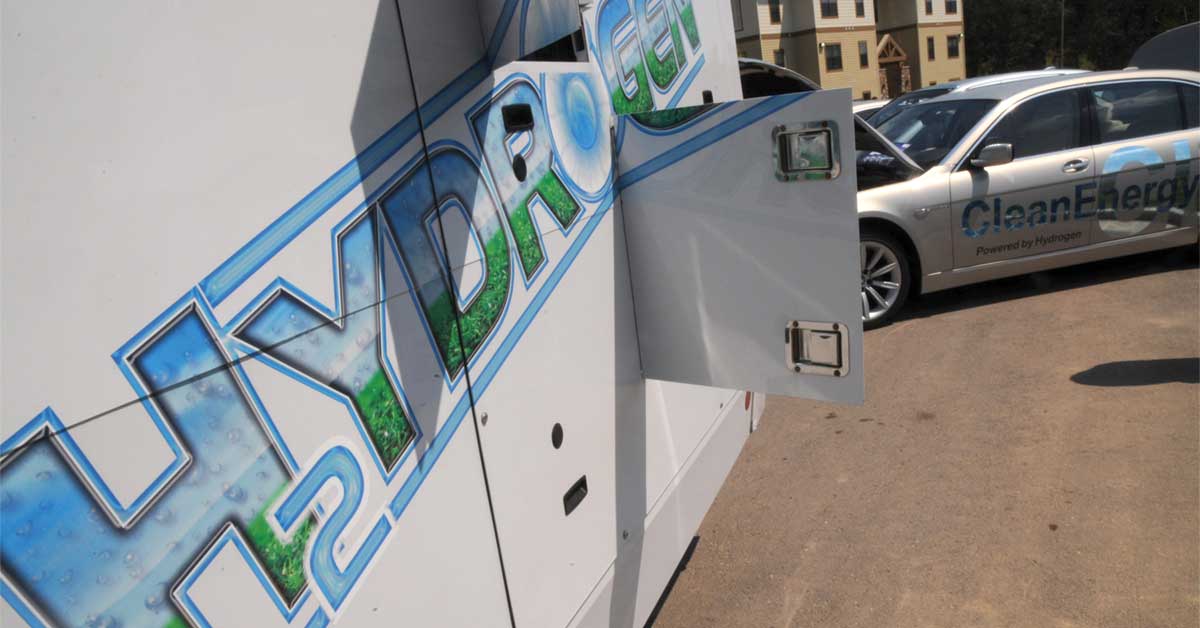 A map of the nation's hydrogen fueling stations shows the facilities dotting both coastlines. But you'll see only one dot in the Midwest. That fueling station happens to be on Missouri S&T's new E3 Commons. The site was a stop for several futuristic cars on a coast-to-coast road trip last August to showcase hydrogen as an alternative energy solution.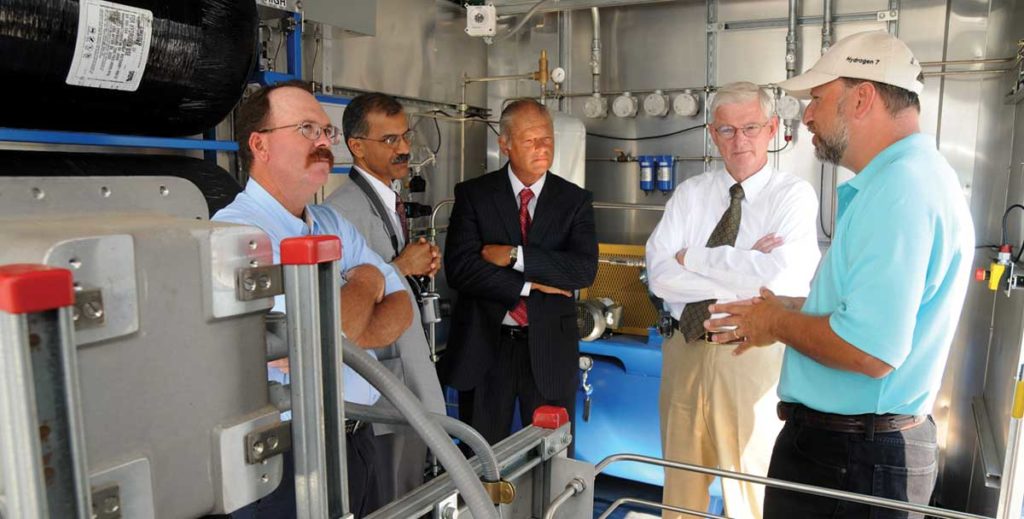 The tour, sponsored by the U.S. Department of Transportation and eight car companies, gave the campus the chance to show off a bit of its own alternative energy initiatives. The Aug. 19 event served as the public debut for the hydrogen fueling station and hydrogen shuttle buses, as well as the E3 Commons' building, where future research and student activities will take place. A structure made up of two recycled shipping containers will house Missouri S&T's EcoCAR Challenge Team, which will re-engineer a Saturn VUE over the next three years as part of an international design competition called "EcoCAR: The NeXt Challenge." The S&T group is one of two teams in the challenge selected to receive a hydrogen fuel cell powertrain. Other teams will be working with fully electric, range-extended electric, hybrid and plug-in hybrid propulsion systems.