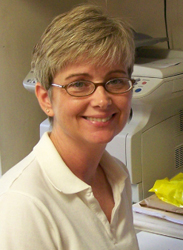 Beth (Eberle) Burka, ME'84, is helping businesses across the country save green by going green.
Burka founded her St. Louis-based company Energy Matters Inc. in June 2005 to help business owners save money by developing energy management programs.
In doing so, Burka took a huge risk leaving a stable position at a natural gas company, and all the benefits that went with it, to go into business for herself.