Reidmeyer receives ACS award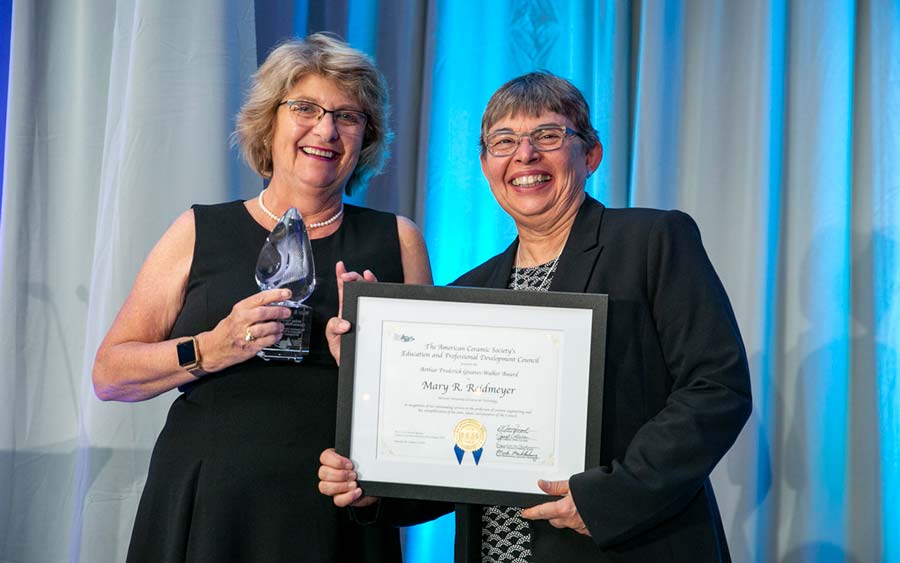 Mary Reidmeyer, CerE'78, MS CerE'84, PhD CerE'89, teaching professor emeritus of ceramic engineering at S&T, received the Greaves-Walker Lifetime Service Award from the American Ceramic Society. She received the award at the organization's 121st annual meeting at Materials Science & Technology 2019 in Portland, Ore.
Reidmeyer received the award for outstanding service to the ceramic engineering profession and exemplifying the aims, ideals and purpose of the newly formed Education and Professional Development Council.
During her S&T tenure, Reidmeyer organized and oversaw S&T's Hot Glass Shop. Her research focused on processing, product development, glasses, heat- and corrosion-resistant coatings, deposition methods, high-temperature lubricants, and consumables for the metal casting industry.