New book chronicles university's history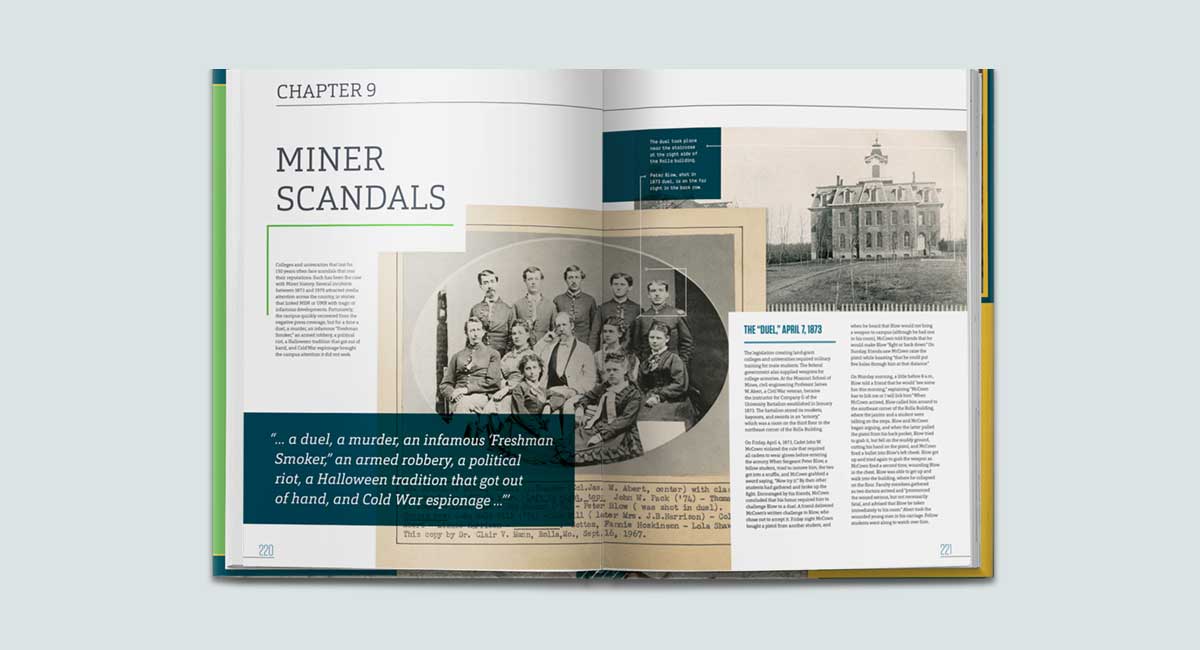 Larry Gragg, Curators' Distinguished Teaching Professor emeritus of history and political science, tells the Missouri S&T story from its founding in 1870 to today in a commemorative history book that will be available by Homecoming 2020.
Forged in Gold: Missouri S&T's First 150 Years, available for pre-order now, is fundamentally the story of the campus's commitment to its land-grant mission. Most of the students were Missourians of modest means. They were the young people who U.S. Rep. Justin S. Morrill of Vermont had in mind when he promoted the Land Grant College Act of 1862. Morrill was a passionate advocate of providing access to higher education for the "working classes," specifically in the study of "agriculture and the mechanic arts." The book's title honors a lyric from the university's alma mater.
Want to hear more about the process and journey behind creating the book?
Sign up online at 150.mst.edu/forged-in-gold for updates about upcoming book signing opportunities where Gragg will talk about the work, read selected passages, and of course, sign your copy.