'Greased Lightning' scores both human-powered titles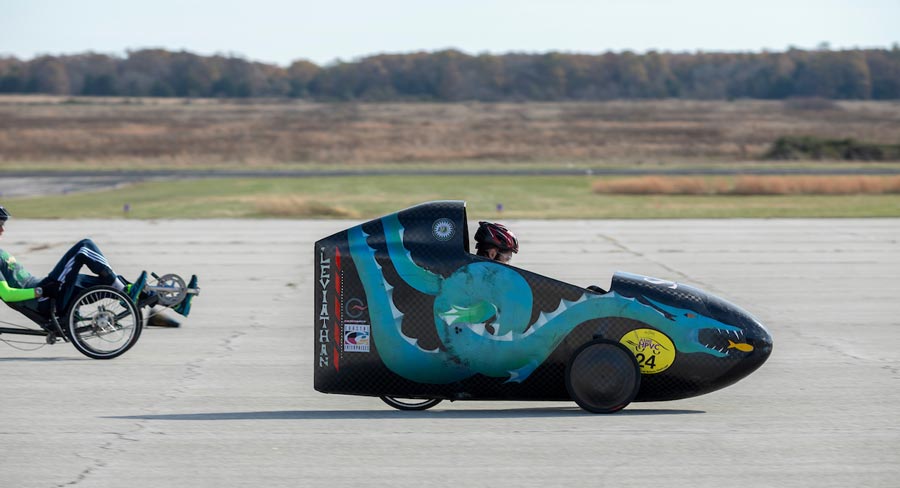 A pandemic couldn't stop an S&T design team in pursuit of success.
S&T's Human Powered Vehicle Design Team is a national champion after taking first place at both of the American Society of Mechanical Engineers' 2020 Human Powered Vehicle Challenge Digital Competitions, ASME E-Fest North and E-Fest South.
Traditionally held in person at different universities, the competitions were moved online because of COVID-19 precautions. Teams were judged on a design report and presentation.
The competitions challenge students to design, build and operate a human-powered vehicle for practical use. Vehicles typically resemble aerodynamic cycles. S&T's vehicle, Greased Lightning, features two wheels in the front and one in the back. It has a recumbent-style steel frame designed to allow riders to recline as they pedal.