Tamar Makharashvili: Exceeding expectations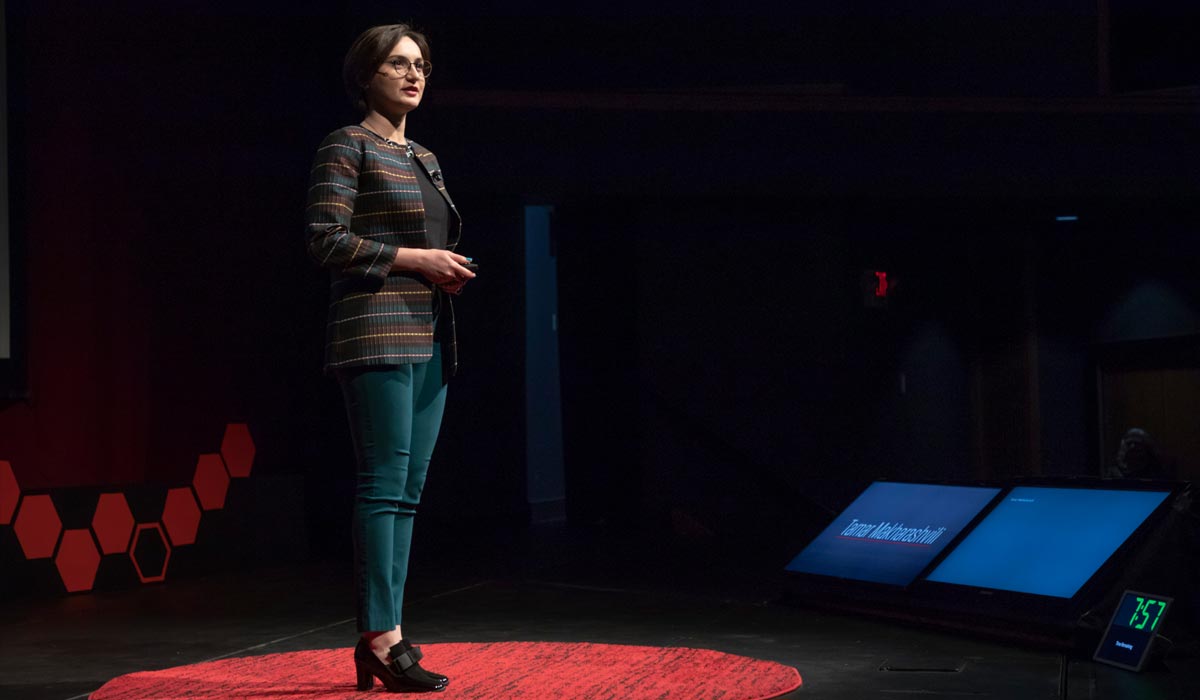 As a child, Tamar Makharashvili was curious about computers. She wanted to understand their parts and how they worked. But her interest in technology wasn't encouraged at home or in school in her home country of Georgia.
As a speaker at Missouri S&T's third TEDx event this past spring, Makharashvili, MS EE'15, PhD EE'19, talked about what it was like growing up in Georgia as a young woman interested in science, technology, engineering and math (STEM).
"When you are told that there is a difference in how men and women think and how differently their brains are wired, you just accept it," says Makharashvili. "Girls are convinced they cannot succeed in technical fields."
That discouragement didn't deter her from earning her bachelor's degree in electrical engineering at Tbilisi State University in Georgia's capital city of Tbilisi. In 2014, her electrical engineering study led her to Missouri and the Electromagnetic Compatibility (EMC) Laboratory at S&T.
"The Electromagnetic Compatibility Lab is famous in my field," says Makharashvili. "I contacted my S&T professors, talked about research and ended up in Rolla after earning my bachelor's."
In the last five years, she's adapted and excelled at S&T. One of her dissertation topics focuses on reducing emissions in vehicles by evaluating the behavior of electrical components in the design stage to potentially mitigate radiated emission issues for the system.
"My research in the EMC Lab helped me to improve my critical thinking skills, to develop an idea, to investigate and to analyze," says Makharashvili. "Internship programs at Missouri S&T made it possible for me to practice my skills on practical work in industry."
She's accepted an offer in California to work at Google as a design engineer. She will work on printed circuit boards to evaluate their performance, make modifications and improve the product.
She says that S&T gave her the essential tools and skills to build a strong foundation for her engineering career.
"I had a great opportunity to work with and learn from amazing, smart engineers and professors during my studies at school," says Makharashvili. "I am excited and prepared for my next step in my career after graduation."
To watch videos of the TEDxMissouriS&T event, visit tedxmst.com.