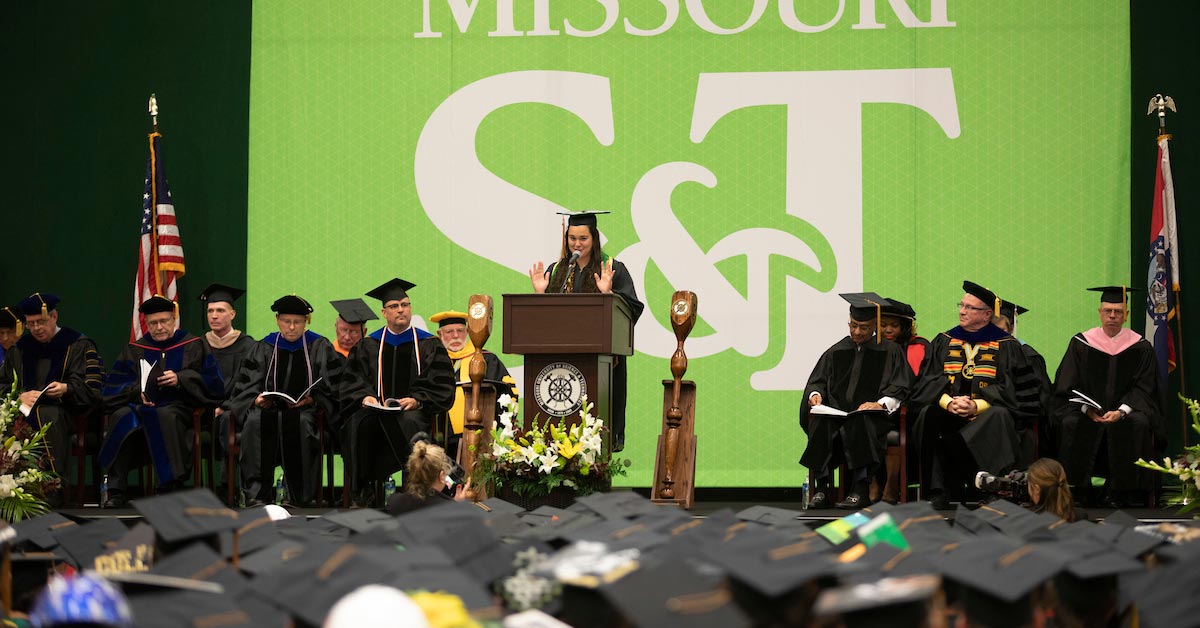 Four graduating students were selected to speak during commencement in May:
---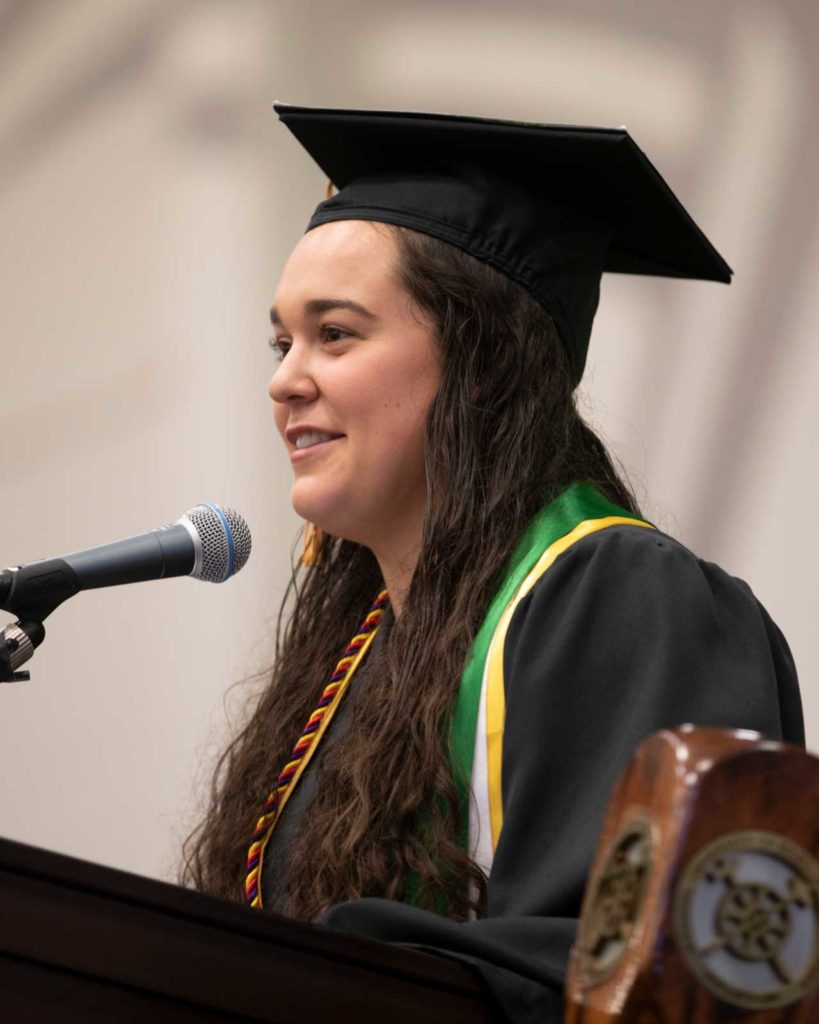 "It's a bittersweet moment, standing on this stage today, because I really don't know how long it will be before I'm back," said Aldridge. "But I think that's okay, because today, I am only leaving the location, not the people. The friendships that I have made here will never leave my heart."
Nicole Aldridge, CSci'19, CpE'19, spoke during the Friday evening ceremony.
---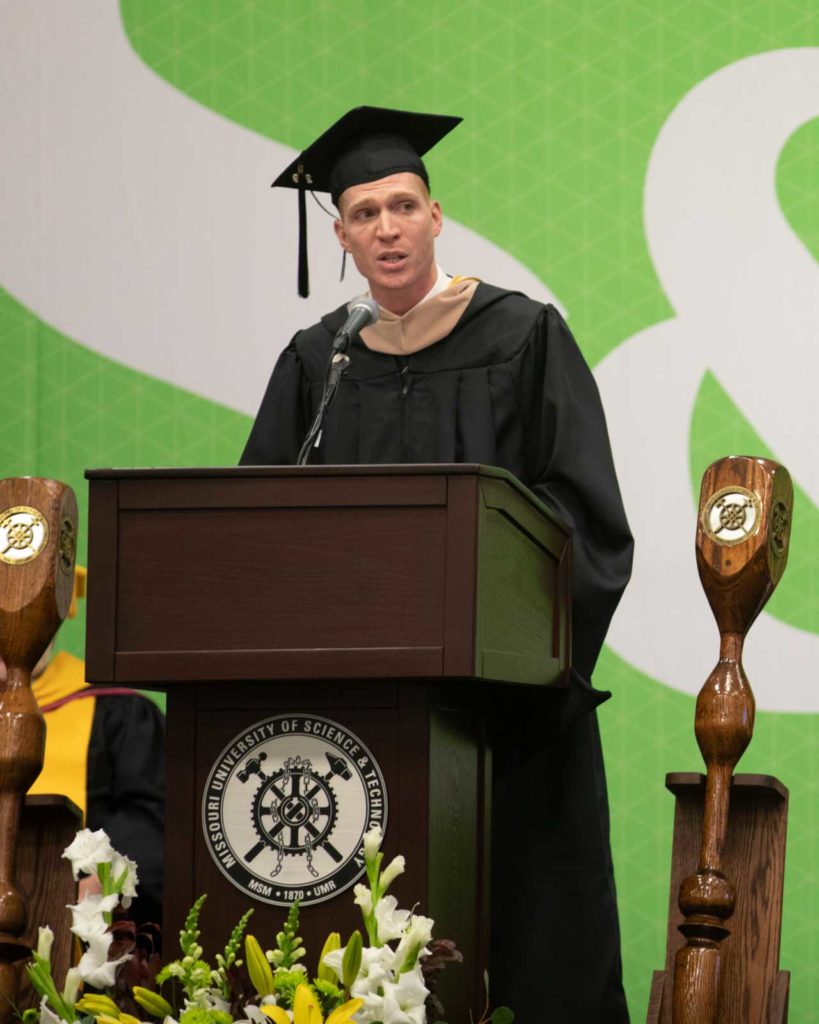 "My undergraduate studies at S&T, in conjunction with campus involvement and internships, were undeniably a springboard for my career at Black & Veatch," said Noring. "A distance education from S&T allowed me to continue my education through the demands of a career."
Levi Noring, CE'13, ArchE'13, MBA'19, also spoke Friday evening.
---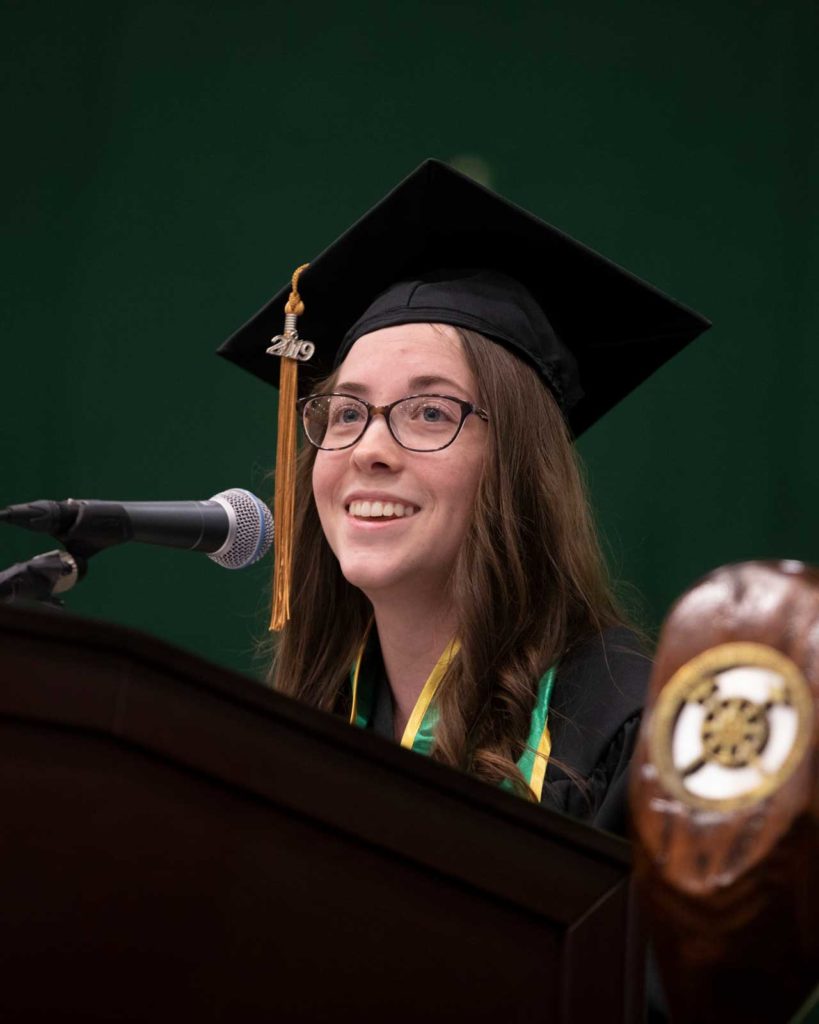 "As we go into our careers, the things that will propel us forward are the moments at S&T that aren't from books or computers; they're the friendships, leadership opportunities, campus organizations, and 2 a.m. doughnut runs," said Fender. "They are the challenges we have faced and overcome."
Morgan Fender, ChE'19, spoke during the Saturday morning ceremony.
---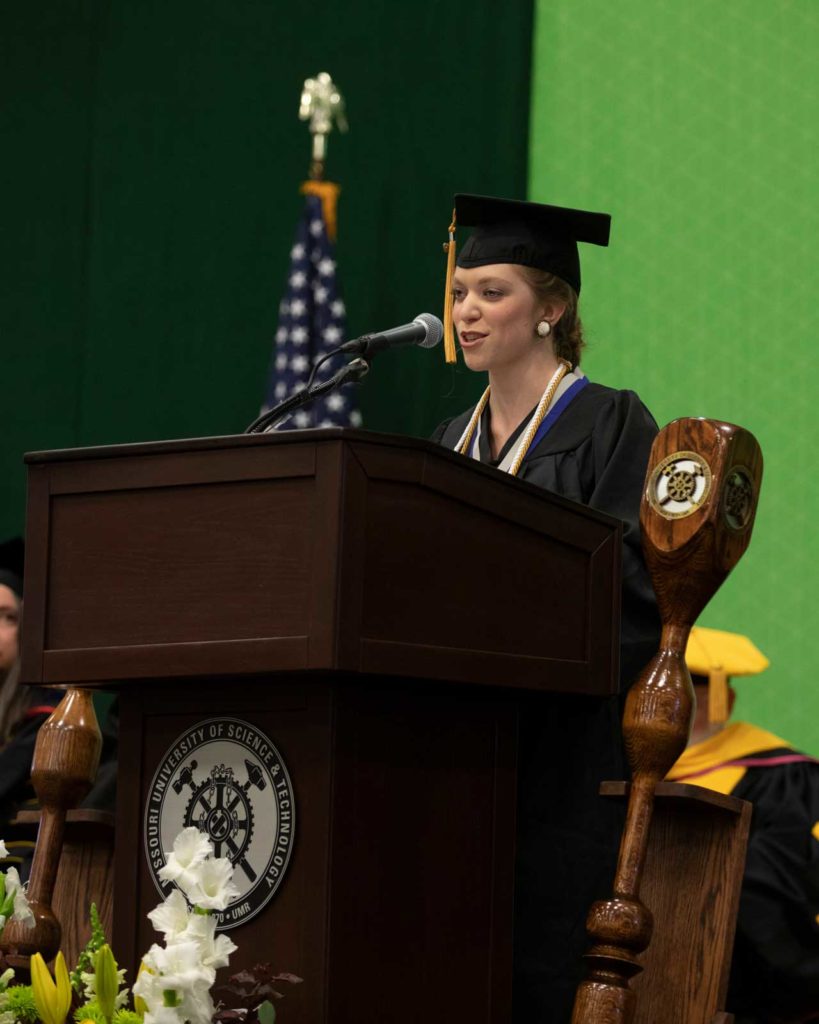 "I want to share the excitement and knowledge that S&T has imparted to me with others, whether co‑workers, future students, or friends," said Joyce. "My time at S&T will live on in my memory forever, and I thank you all for giving me the opportunity to learn so much."
Moira Joyce, EMgt'19, spoke during the Saturday afternoon ceremony.