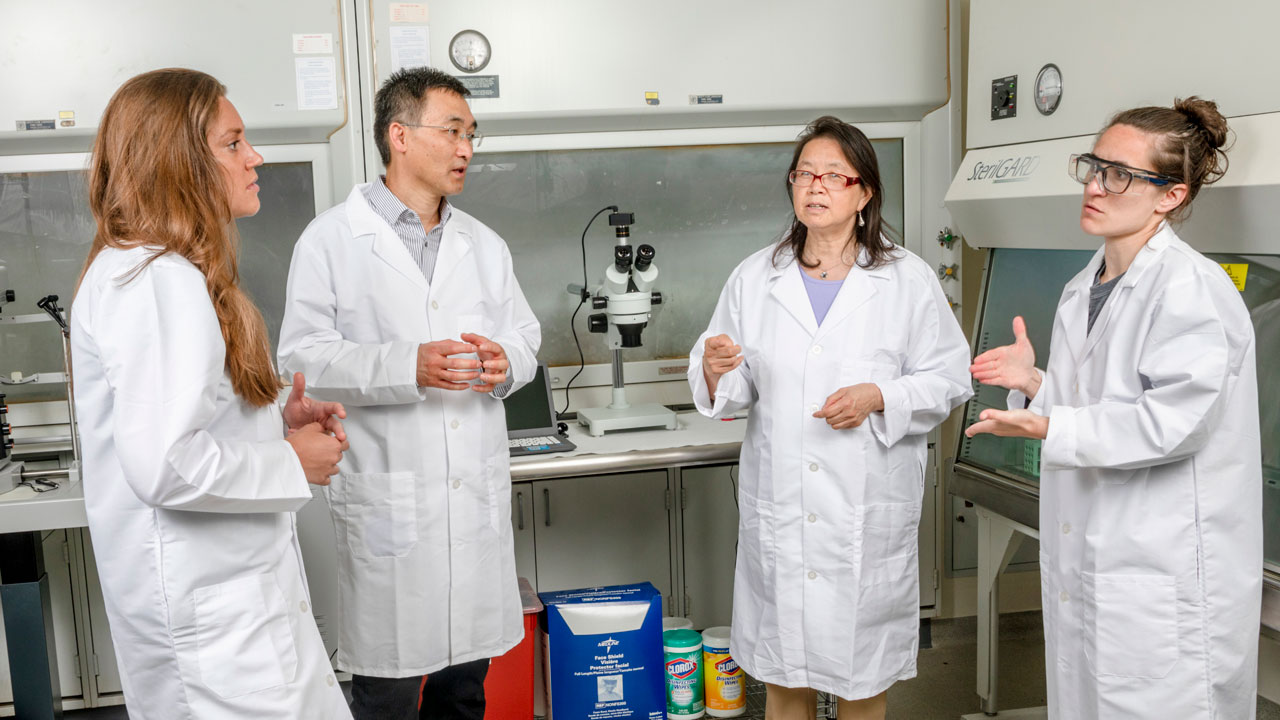 By Delia Croessmann, croessmannd@mst.edu
Complications from TBI can be life altering. They include post-traumatic seizures and hydrocephalus, as well as serious cognitive and psychological impairments, and the search for treatments to mitigate these neurodegenerative processes is on.
Paul Nam, S&T associate professor of chemistry, leads a $412,000 multi-disciplinary project, also funded through the Leonard Wood Institute, to investigate the use of antioxidants to treat TBIs.
Nam believes antioxidants could prevent or reduce the oxidative stress that occurs in the brain following exposure to a blast. And that oxidative stress is the culprit of the degenerative symptoms.
"Currently there are no FDA-approved drugs to treat TBI, but the research of antioxidants for brain health and recovery is an ongoing area of study," says Nam. "We have a collaborative team of experts at S&T who can apply their knowledge to every stage of this study to test the antioxidants we've targeted and determine their efficacy."
Co-principal investigators are Nuran Ercal, professor of chemistry and the Richard K. Vitek/Foundation for Chemical Research Endowed Chair in Biochemistry, who has extensive research experience studying the effects of antioxidants in living systems; Honglan Shi, PhD Chem'10, research professor of chemistry, who specializes in bioanalysis, environmental analysis and sophisticated instrumentation applications; and Catherine Johnson, assistant professor of mining and explosives engineering, who is already characterizing blast models in her work with the Acute Effects of Neurotrama Consortium (AENC), Phelps Health and the U.S. Department of Veterans Affairs.
Nam expects the study to take a year to complete.