Dehghani named chancellor of Missouri S&T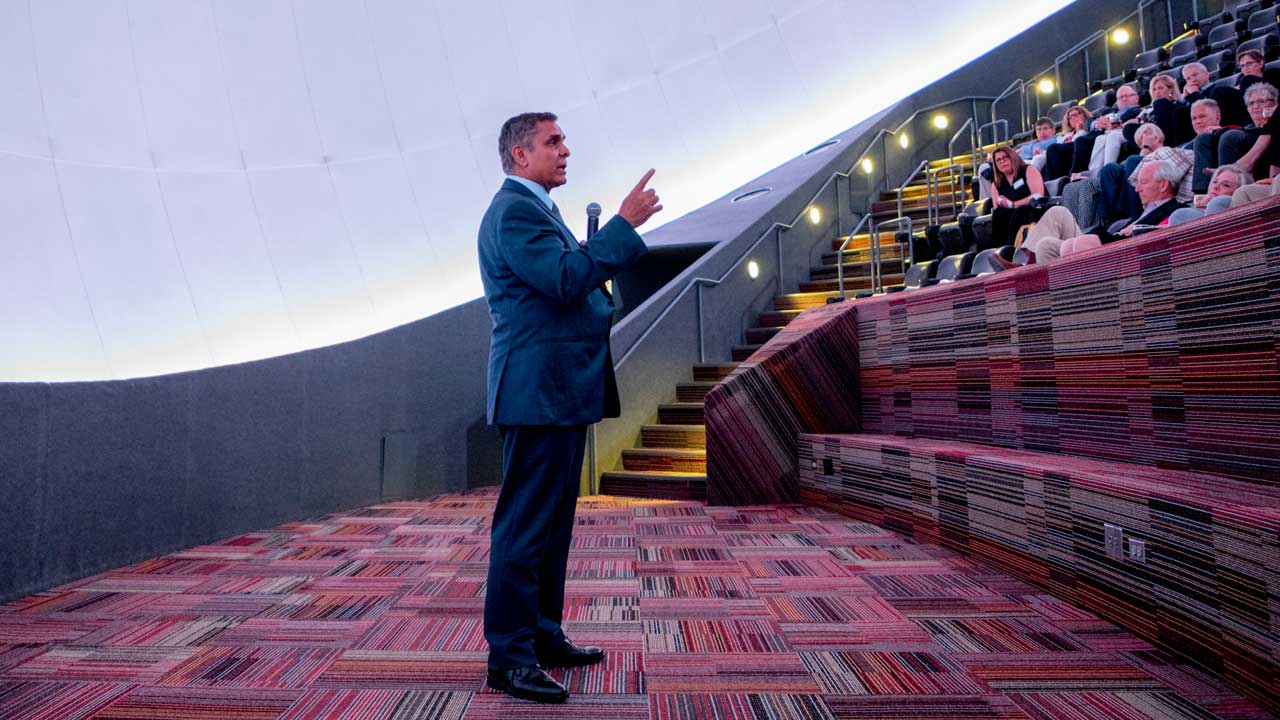 Nationally regarded engineer and academic leader Mohammad Dehghani began work as S&T's 22nd leader on Aug. 1. He succeeds Christopher G. Maples, who served as interim chancellor since May 2017.
Dehghani previously served as vice provost for research, innovation and entrepreneurship at Stevens Institute of Technology in Hoboken, N.J.
In announcing the appointment, University of Missouri System President Mun Choi noted that Dehghani is a mechanical engineer with a track record of building faculty research teams in collaboration with national laboratories and industry. Dehghani's appointment, which followed an extensive national search, was approved by the UM Board of Curators on May 15.
"Missouri S&T plays a vital role in the state, educating some of Missouri's brightest and most innovative students," said Jon Sundvold, chair of the Board of Curators. "As a seasoned leader with experience in formulating multidisciplinary teams and getting results, Dr. Dehghani is the right leader to usher in S&T's next exciting chapter."
A 23-person search committee with representatives from S&T faculty, staff, students and alumni helped to guide the search process. Francisca Oboh-Ikuenobe, a professor of geology and biology, and trustee Tom Voss, EE'69, co‑chaired the committee.
"I am very impressed with Dr. Dehghani's experience and background, both in the academic world and at one of our nation's top research labs," Voss says. "He brings a wealth of research expertise to this position, as well as a strong passion for educational excellence. I believe that under his leadership, Missouri S&T will continue to thrive as one of the nation's leading STEM-focused research universities."
Dehghani earned bachelor's, master's and doctoral degrees in mechanical engineering from Louisiana State University. He completed a post-doctoral National Science Foundation internship at MIT.
For the past 22 years, Dehghani served in executive positions at nationally prominent universities and national labs. In addition to his role at Stevens, Dehghani was a professor of mechanical engineering and founding director of the Johns Hopkins University Systems Institute.
Prior to joining Hopkins, Dehghani was New Technologies Division leader at the Lawrence Livermore National Laboratory, where he helped develop technologies and expand many areas of engineering. He also spent a dozen years as a tenured faculty member of the mechanical engineering department at Ohio University in Athens.