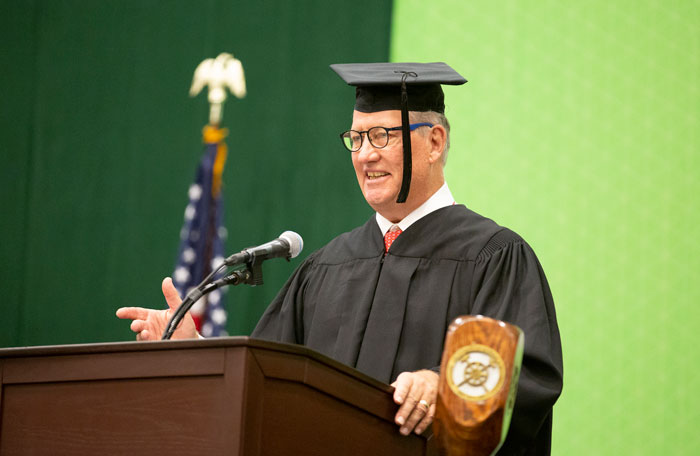 Stephen G. Suellentrop, PetE'74, MS PetE'75, delivered S&T's commencement address in December. Suellentrop, chairman of Hunt Oil Co. and Hunt Refining Co., encouraged graduates to never stop learning and to immerse themselves in their career passions.
"You must make a lifelong commitment to continued learning," said Suellentrop. "Continue to deepen your craft, become more of an expert, continue to learn and gain expertise in subjects outside your chosen discipline and broaden yourselves. This pursuit of learning in the fullness of time will bring you a much more informed perspective of your role in the various phases of your career."
During the ceremony, he was awarded the doctor of engineering, honoris causa.
"All of you have received the finest university education possible. Trust me. This is the truth. You have mastered your discipline and are ready for the next steps," said Suellentrop.