Five Miner alumni completed the 10-mile, 20-plus-obstacle Full Tough Mudder course in Wright City, Mo., in August 2018.
Tough Mudder is an endurance series created to test mental and physical strength within a team. The obstacles were designed by British Special Forces to trigger common fears, such as freezing cold water, extreme heights, fire and electricity.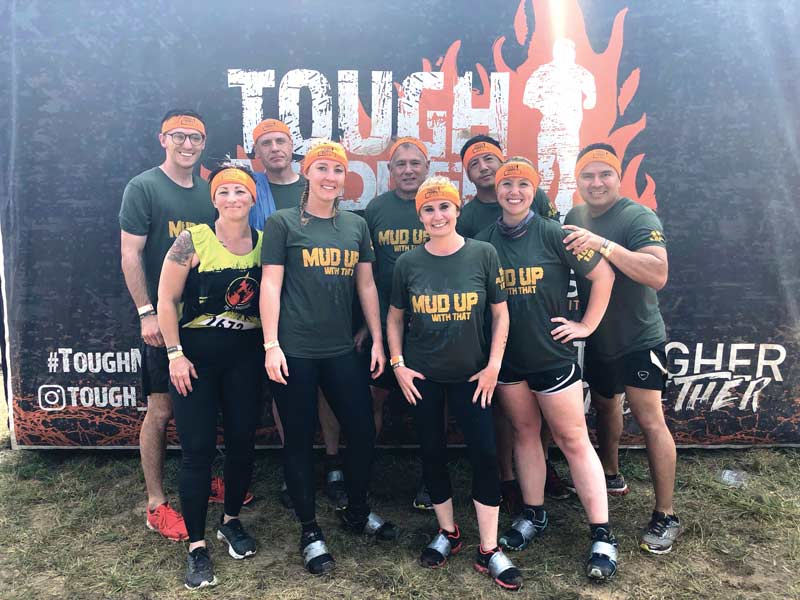 Competing Miners include Lindsey Dunstedter, (right front) TComm'09; Stephen Raper, (center back) EMgt'85, MS EMgt'87, PhD EMgt'89; Tara Stone, (front row, second from left) TComm'09, MS TComm'12; Rob Stodulski, (back row, second from left) Psyc'97; and Cole Thompson, (back left) Hist'15.