Inspiring the next generation of chemistry pioneers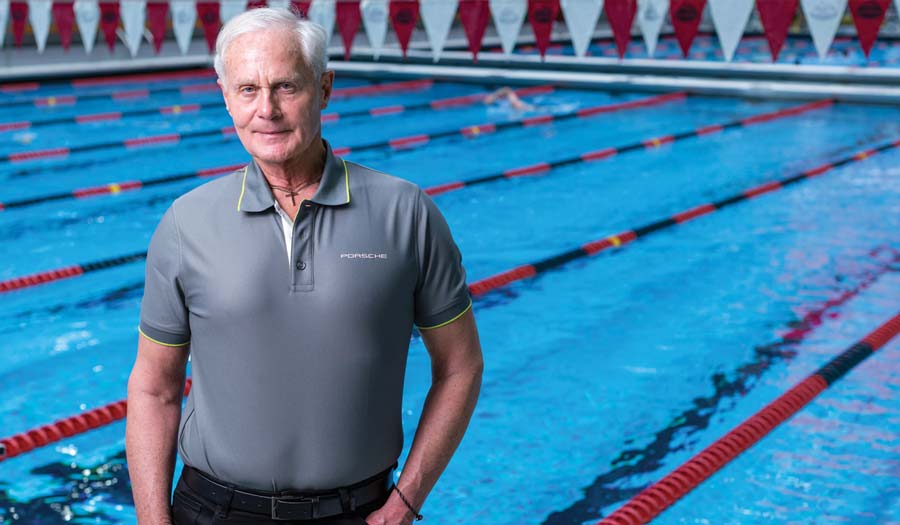 Carey Bottom, Chem'72, MS Chem'75, PhD Chem'79, chose Missouri S&T because it was close to home, strong in science and relatively small. "I wasn't keen on big universities," says Bottom, who grew up in Waynesville, Mo. "At smaller schools, you're more connected to professors. You can roll up your sleeves and get involved."
And that's exactly what happened in a chemistry special projects course one summer.
"That class had a huge influence on my career," says Bottom. "I had the chance to conduct research under the guidance of a biochemistry professor."
Bottom spent the summer and beyond studying a mysterious purple compound excreted by a fungus — an anomaly because the excretion was usually yellow. "It took years to isolate and characterize it, with instrumentation much less advanced than today," says Bottom, who published his findings as a young research chemist in the journal Phytochemistry in 1975.
Last year Bottom established the Carey and Christine Bottom Endowed Scholarship for Undergraduate Research in Chemistry. This past summer, the first recipient, Rachel Nixon, a junior chemistry major, spent 10 weeks conducting research on DNA nanostructures with the potential to deliver anti-cancer drugs to target cells.
"I'm very thankful for Dr. Bottom's support," says Nixon. "It allowed me to concentrate on my research."
Bottom was pleased to see his gift's impact.
"I'm proud to support Rachel's work, especially since it has applications in cancer drug delivery," says Bottom, whose wife, Christine, died of a rare form of cancer in 2013. "Students jump to a new level when they have the freedom to learn through research. That's how I found my calling."
After finishing his Ph.D., Bottom joined Bristol-Myers and went on to a 35-year career, primarily in the pharmaceutical industry. He worked for Marion Laboratories and Schering-Plough before leaving Big Pharma for the startup sector, where he guided a number of emerging companies before retiring in 2014.
Bottom holds U.S. patents, has published widely in scientific journals and was honored by the Food and Drug Administration with the Commissioner's Special Citation.
"The FDA award was a big deal and hugely beneficial to the pharmaceutical industry," says Bottom, who led a study of a gelatin capsule quality problem. "I and a colleague in Switzerland were the first 'civilians' (non-FDA employees) to receive the award."