Richardson wins national teaching award
David Richardson, CE'71, MS CE'73, PhD CE'84, Chancellor's Professor of civil, architectural and environmental engineering, received the James M. Robbins Excellence in Teaching Award from the Chi Epsilon national civil engineering honor society.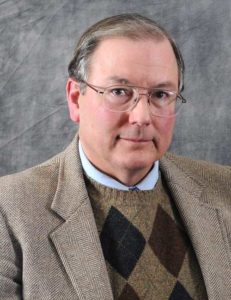 One nomination cited Richardson's teaching track record, which includes 11 separate graduate and undergraduate courses — four of which Richardson created — taken by more than 4,000 students.
Richardson has taught at Missouri S&T since 1984 and has received 18 national and campus teaching awards, as well as 12 faculty and professional awards. In 2017, he was awarded the Alumni Merit Award from the Miner Alumni Association. Richardson is a registered professional engineer in two states, a fellow of the American Concrete Institute and member of the Missouri S&T Academy of Civil Engineers. He has served as director of the QC/QA Training and Certification program at S&T for 20 years, and has authored over 60 publications.
"Successful teaching should be viewed as student-learning facilitation," Richardson says. "The successful teacher should be passionate about the subject matter and willing to devote great personal effort in self-education about all aspects of the subject matter."