Nidec gives EE lab a $100K boost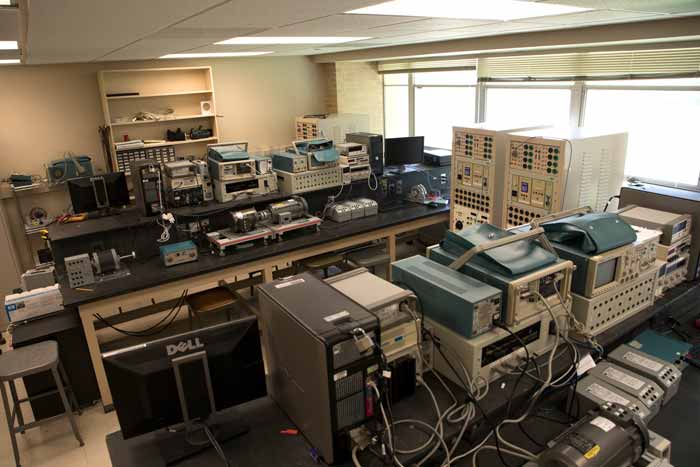 A $100,000 gift from St. Louis-based Nidec Motor Corp. will fund the relocation and expansion of the undergraduate power laboratory in Emerson Hall, which houses the electrical and computer engineering department. The gift will also support lab equipment upgrades.
"We have an awesome power program, but our undergraduate lab has been sorely in need of an upgrade," says Daryl Beetner, chair of electrical and computer engineering. "Nidec's donation will allow us to modernize and expand the lab equipment and to better prepare our students for jobs in industry."
The gift will allow the lab to be expanded by 25 percent with the relocation. New equipment will include digital power analyzers, multimeters, power supplies, connection panels, cables, oscilloscopes, probes and a motor drive.
"We deeply appreciate our friends at Nidec and their commitment to our students' learning," says Joan Nesbitt, vice chancellor for University Advancement. "Their partnership is longstanding and a source of pride for all of us affiliated with S&T."
The power lab is used by every undergraduate student in electrical engineering for required labs in electromechanics and power system design and analysis. Students use the lab to conduct experiments and tests on all aspects of electrical power including motor control, energy conversion, system integration and design optimization. The lab relocation and renovations are expected to be completed by the end of the fall 2018 semester.