Homecoming 2018: MinerFest in review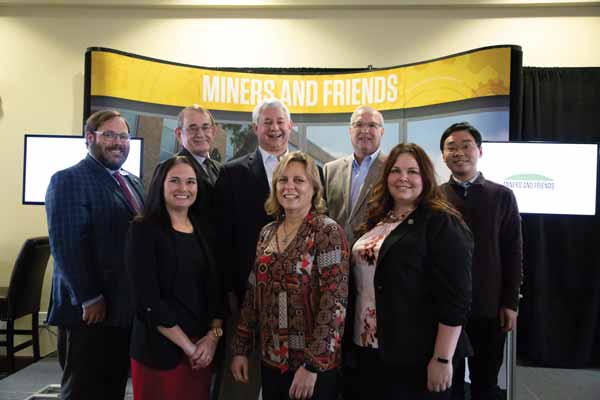 The Miner Alumni Association honored a select group of alumni during Homecoming for their accomplishments and their devotion to the association, the campus and its students.
Guests dined family-style and visited during Legends Lunch.

Student improv group members Joseph Styczynski and Sabrina Cavender introduced the awardees during "Miners and Friends," a mock morning show.

Just like "Today" show fans line up outside NBC's Rockerfeller Square studio, fans of "Miners and Friends" lined up outside the Hasselmann Alumni House "studio" to catch a glimpse of the show.

Members of the Jackling Jocks from left, Bill Engelhardt, ME'60; Newton Wells, ME'59; Dick Boyett, CE'58; Art Bell, ChE'75; Don McGovern, ME'58; Bob Lewis, CE'61.

Students marched with flags from around the world during the Homecoming parade.

From left, William Tedesco, GGph'97; Dale Morse, EE'79; Larry Gragg, Curators' Distinguished Teaching Professor emeritus of history and political science; Dennis Leitterman, EE'76, MS EE'77; David Heikkinen, ME'93, and Heikkinen's son, Joe, pose for a photo with Joe Miner during the Homecoming game.