S&T Honeywell employees donate the most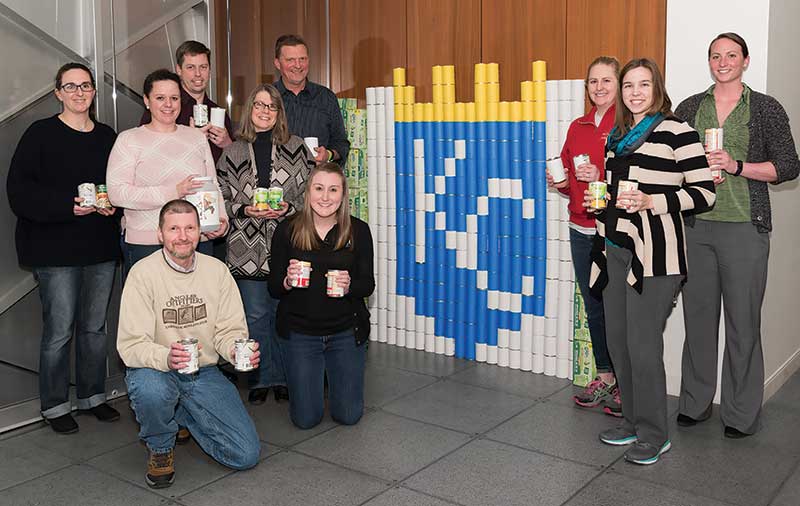 As part of a competition to see which group of alumni could raise the most donations for a local food bank, S&T grads employed by Honeywell Federal Manufacturing & Technologies in Kansas City, Mo., went all out to win. During Engineers Week at Honeywell, employees competed to see which school's alumni could donate the most toward Harvesters, a local community food network.
S&T grads came out on top, raising a total of $1,704, or 26 percent of all donations, and beating out six other schools. Employees used the money to purchase cans for a Honeywell-wide "can structure" competition for Engineers Week. The money and cans donated to Harvesters equated to 4,042 meals.