Rokas Paulauskas: Italian basketball star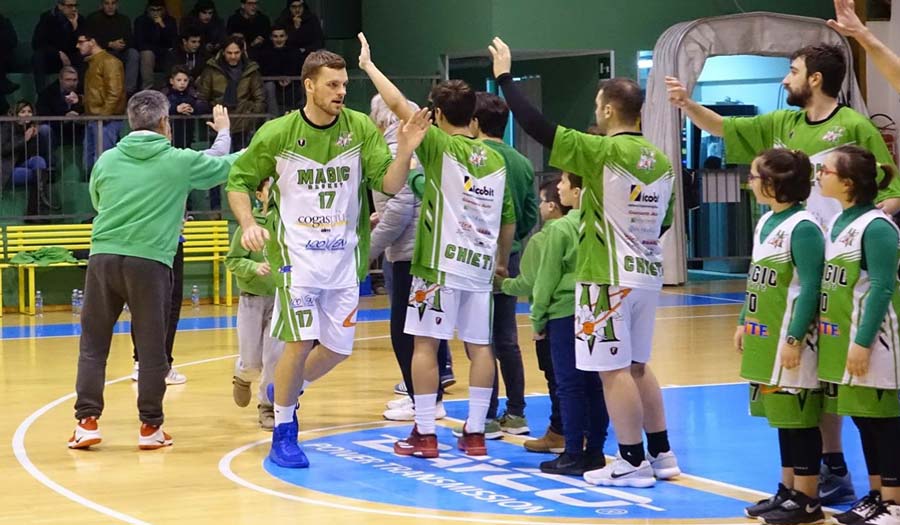 Rokas Paulauskas, Econ'17, pictured above right, plays center for Italian basketball team AS Magic Basket Chieti, which led its league for much of the 2017–18 season. He scored 17 points in his first game.
While at S&T, Paulauskas was a forward for the Miner men's basketball team, averaging 9.5 points and 7.3 rebounds per game in his first season as a Miner.