Congratulations graduates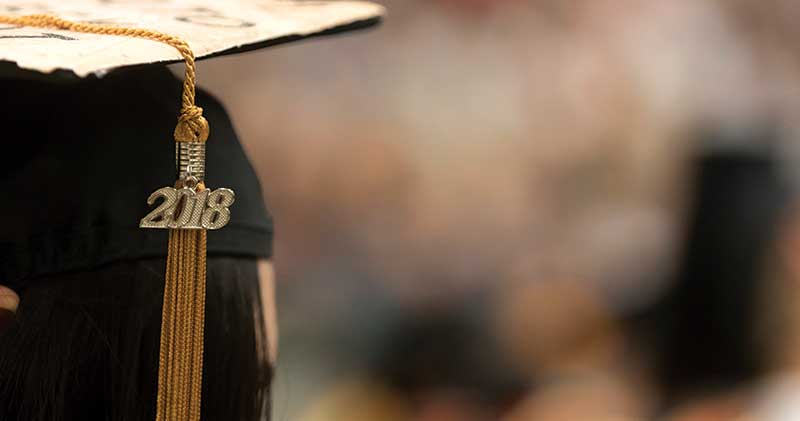 During May commencement ceremonies, the man who helped determine the site for the Apollo 11 moon landing told graduates that an S&T education is second to none.
"The education you received at S&T has prepared you for whatever you encounter in your future professional life," said Farouk El-Baz, MS GGph'61, PhD GGph'64. "Until today you required someone to take you by the hand and teach you. But from this day forward, you can begin to teach yourself."
Now director of the Center for Remote Sensing and research professor at Boston University, El-Baz was awarded the Chancellor Medal for his contributions to the university's well-being, growth and development.
During the ceremony, S&T presented the Award of Professional Distinction to:
John W. Critchfield

, CE'74

Ted Day

, CEO and owner of Mo-Sci Corp. in Rolla

James A. Faletti

, EMgt'71, MS EMgt'79
Danny Scott

, MetE'70
The award recognizes alumni and friends for professional achievement.
Also during commencement, Thomas R. Voss, EE'69, retired president and CEO of Ameren Corp. and executive chairman of Smart Wires, received the doctor of engineering, honoris causa. Voss is a member of the Missouri S&T Board of Trustees, the Engineering and Computing Advisory Board and the Academy of Electrical and Computer Engineering.
In addition, six students addressed their fellow graduates:
Sudharshan Anandan

, MS ME'14, PhD ME'18, provided encouragement to his fellow graduates. "If you ever feel afraid or insecure, remember the 'zeroth law of graduate school': Every challenge seems impossible until it is done."

Alexander Brooks

, PetE'18, spoke about how S&T prepared him for his future. "Class of 2018, going forward, do not be discouraged and do not be afraid, for the experiences you have had and the people you have met while attending Missouri S&T have given you the strength to carry the pressures that come in the real world."

Bolthe Masedi

, Econ'18, MinE'18, shared her story of getting to S&T from Botswana. "We all have a reason for coming this far," she said. "Remember it when life tries to bring you down. Failing makes you stronger, and success is mental. What you envision might not always be what you get, but that could be a blessing in disguise. Just look for the silver lining, it's always there!"

Alyssa McCarthy

, Bus'18, told graduates about how S&T brought her out of her shell. "I have had the opportunity over the past five years to work with faculty who pushed me to meet my potential and staff members who have truly changed my life," she said.

Rahul Menon

, MS PetE'18, spoke of gratitude and the culture of giving back. "The culture of giving back is something that is encouraged and celebrated here at S&T," he said. "Let that trait always be with you as you embark on your journey to success … because we are a blessed lot to be standing here with our heads held high holding a degree from an amazing institution."

Lacey Raper

, BSci'18, talked about what she learned from her mentors. "They've taught me that no matter where I go, to always look to those around me, because success will never be achieved alone."