'Cloak of invisibility' sneaks drugs into cancer cells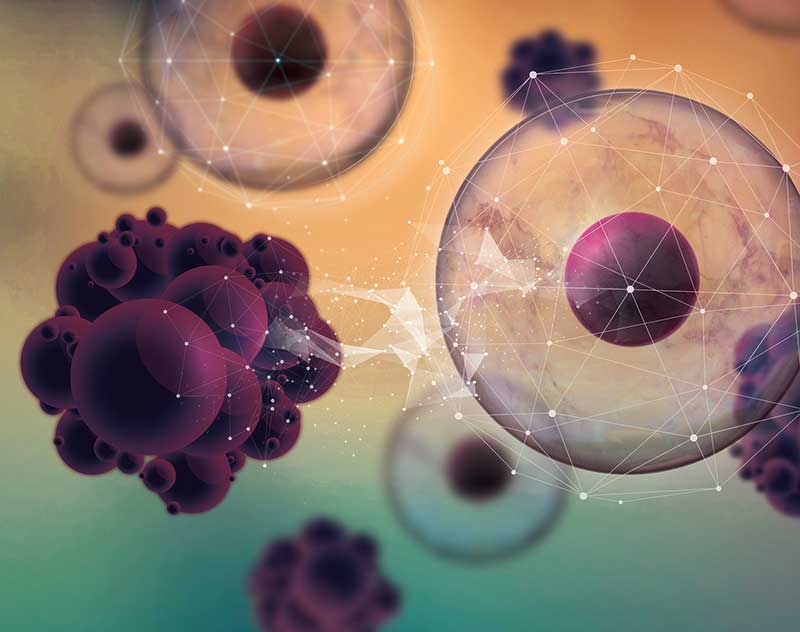 Doxorubicin, or DOX, is one of the most effective and widely used drugs in chemotherapy, but its current delivery mode presents challenges like drug resistance by cancer cells, lack of selective delivery to the right cells and adverse side effects.
In a recent study, a group of S&T researchers led by Risheng Wang, assistant professor of chemistry at S&T, found that changing the shape of the DNA nanostructures that deliver the drug could improve its effectiveness.
"Shapes matter," says Wang. "The optimization of the shape and size of self-assembled DNA nanostructures loaded with anti-cancer drugs may allow them to carry a greater quantity of the drugs, rendering them more effective."
Wang and her team developed a new cancer drug delivery carrier from non-toxic DNA nanostructures that predicts therapeutic improvements.
"These self-assembled DNA nanostructures could serve as a 'cloak of invisibility' to sneak drugs into cancer cells without being detected and pumped out by cells that have already created drug resistance," Wang says. "Compared with synthetic materials for drug delivery, DNA nanostructures are biodegradable and biocompatible, and their size, shape and rigidity can be easily manipulated, which are the features nanocarriers need."
To test their self-assembled DNA origami, the researchers used long-term single-cell imaging, an advanced technique that shows molecular interaction, and observed the efficiency of drug delivery in breast cancer cells over a 72-hour period.
"Our results clearly show that efficient drug delivery depends on the shape of DNA nanostructures," Wang says, "and a rigid 3-D DNA origami triangle transported more DOX in the breast cancer cell nuclei compared to the flexible 2-D DNA structures."
Wang's study could also lead to safer bio-tools to diagnose and treat disease.
"With proper modification, this system may also be suitable for delivery of non-drug systems, such as bioprobes for imaging and small interfering RNA (siRNA) molecules for gene therapy," Wang says.