Bogan solves Benton mural mystery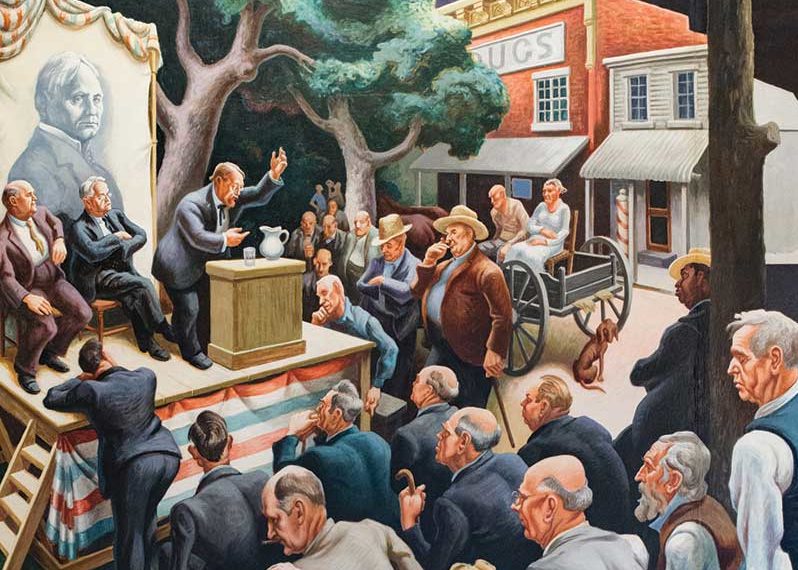 Missouri State Capitol muralist Thomas Hart Benton wrote in his memoir about being called into then-Gov. Guy Park's office and told that a prominent St. Louis politician objected to Benton's portrayal of black people, especially depictions of slavery.
Benton didn't want to erase that piece of Missouri history from the Capitol mural, so instead, Benton invited the man described as the "most important black voter 'getouter' in the city" to model for a figure, leaning on a tree at a distance.
That figure — and the man who inspired it — had long been a mystery.
James J. Bogan Jr., Curators' Distinguished Teaching Professor emeritus of art history and film, believes he has solved that mystery.
Bogan spent the last couple of years combing through historical photos and archives to solve the mystery of the man's identity. An inquiry to the St. Louis Post‑Dispatch yielded an obituary of Jordan Chambers, who fit the profile of Benton's description of the man.
"Getting the obituary on Jordan Chambers is what convinced me that this was the guy," says Bogan. "The obituary calls him the 'Negro mayor of St. Louis,' and candidates at all levels of government wanted his support. Also, he was noted for wearing a 'signature' white Stetson hat, just like the fellow in the mural."
The full article of Bogan's research about Benton's encounter with Jordan Chambers and a free download of Bogan's documentary Tom Benton's Missouri is available at rol.la/bentonmural.