Explosives engineering embraces roots — but evolves with 21st-century focus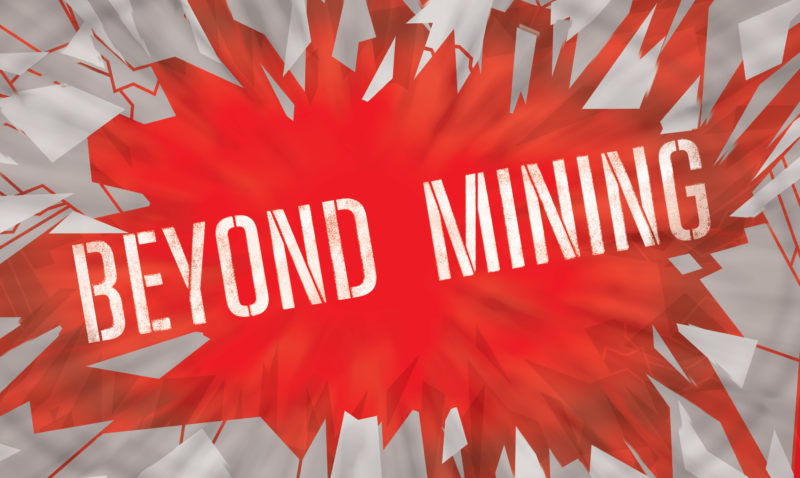 When mining engineering professor George Clark established the Rock Mechanics and Explosives Research Center in 1964, the focus was straightforward: find a better way to blast rocks.
"Explosives have always been used in mining," says current mining engineering professor Paul Worsey. "You can't pick up a whole mountain and move it. We put in explosives, and we break rock. We've taught that here since 1870."
Fast-forward to 2018, and explosives engineering at Missouri S&T has a decidedly 21st-century focus. Training in rock extraction techniques continues, but students can also study pyrotechnics or enroll in the nation's first Ph.D. program in explosives engineering.
More than 70 S&T students have received first-of-its-kind master of science degrees in the discipline since 2010. Hundreds more have earned undergraduate and graduate certificates in explosives engineering or explosives technology over the past decade, or bolstered their degrees with minors in explosives.
The explosives engineering program — which remains a part of the department of mining and nuclear engineering — also collaborates with nearby Fort Leonard Wood to train explosives ordnance disposal (EOD) technicians, as well as with the federal Bureau of Alcohol, Tobacco, Firearms and Explosives (ATF), whose agents clamored for a new master of science in explosives technology aimed at those without an engineering background.
"What we do for a living is far different than mining and demolition," says Bill Joa, chief of the explosives research and development branch at the ATF National Center for Explosives Training and Research in Huntsville, Ala. "There's nowhere else in the country to get this training."
Research heavyweight
Catherine Johnson, an assistant professor of explosives engineering since 2015, came to Rolla from the University of Kentucky, a pipeline that also delivered colleague and assistant professor Kyle Perry.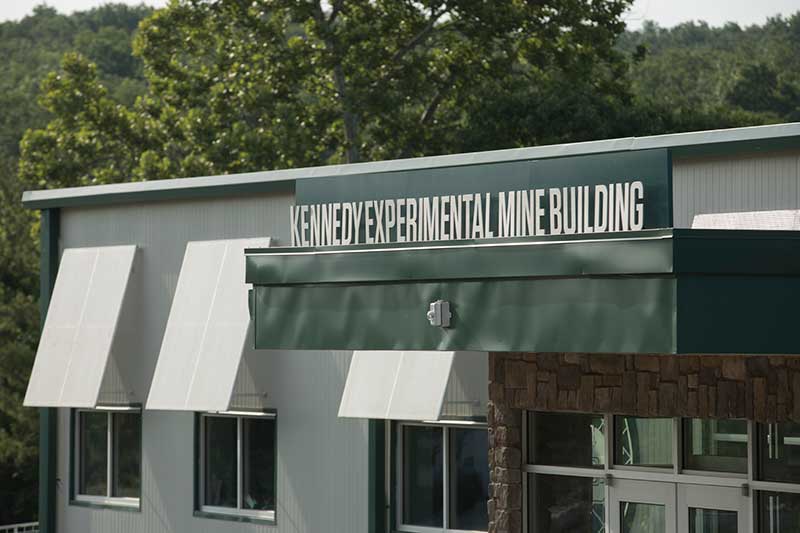 S&T's unmatched explosives research facilities were a big draw, Johnson says: both the century-old Experimental Mine as well as the freestanding Energetics Research Facility, which opened in 2016 at the rock mechanics complex and includes a blast chamber capable of containing an 8-pound explosives detonator.
"Large chambers are a big deal," she says. "S&T is the only university with an energetics lab with chambers our size."
Johnson's research reach is vast. She's received a Department of Defense grant to study mild traumatic brain injury among soldiers by creating an open-field blast model to mimic battlefield conditions. She oversees a Ph.D. student working to create a nuclear barcode as an identification taggant for explosives; is developing an active barrier system and underground testing facility to prevent coal dust explosions in mines; and is collaborating with a U.S. Navy contractor in Tennessee to develop 3-D printed explosives.
"There are (still) more jobs on the mining side, but the research is more on the military side," she says.
"Our research was always 'mission impossible.' That made us versatile, and things built from there," adds Worsey, a Rolla professor for 37 years who is universally credited as the explosives program's founder. "We do very applied research. It's big-picture stuff that gets attention."
That attention includes a reality TV production team which met Worsey at an annual meeting of the International Society for Explosives Engineers. That meeting paved the way for "The Detonators," a 13-episode Discovery Channel documentary series featuring Worsey and former department chair Braden Lusk, MinE'00, PhD MinE'06, that first broadcast in 2009 and continues to air in syndication.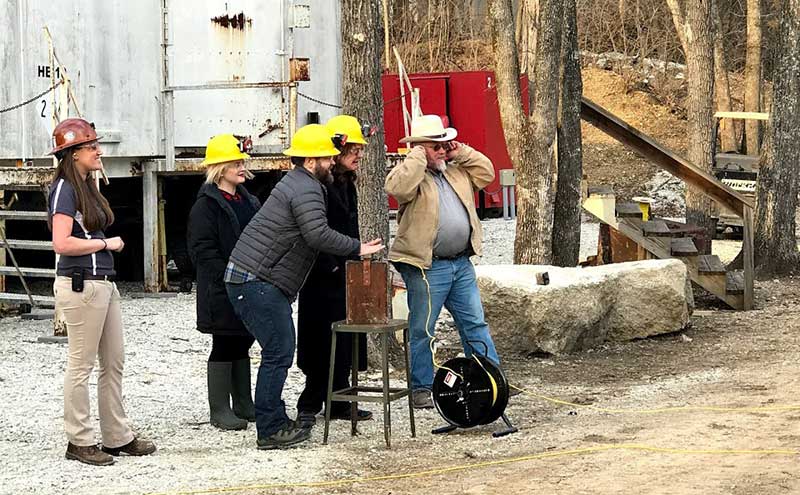 And in July, the S&T explosives program was featured on yet another popular reality TV series: "Ozzy and Jack's World Detour," starring Rock and Roll Hall of Fame member Ozzy Osbourne, best known as the lead singer of Black Sabbath, and his children Jack and Kelly.
Meeting a need
The roots of explosives engineering and explosives technology as standalone disciplines in Rolla date back to the turn of the 21st century, says former mining department chair Larry Grayson. He noticed a precipitous enrollment decline, particularly among graduate students, after returning to campus in 2000 following a stint as associate director of the federal Office for Mine Health Safety and Research in Washington.
"We were quite good at attracting students in general, but we needed something to kick it up a notch," says Grayson, now a retired endowed chair of mining engineering at Penn State.
That led, in short order, to online master's degree programs in mining engineering, the addition of explosives engineering as a formal degree emphasis area and, notably, the start of the instantly popular summer explosives camps for high school students, which quickly became an invaluable recruiting and marketing tool.
Concurrent to that growth, the country's political and regulatory climate following the Sept. 11, 2001, terrorist attacks focused greater attention on and legal oversight of explosives, notes Lusk.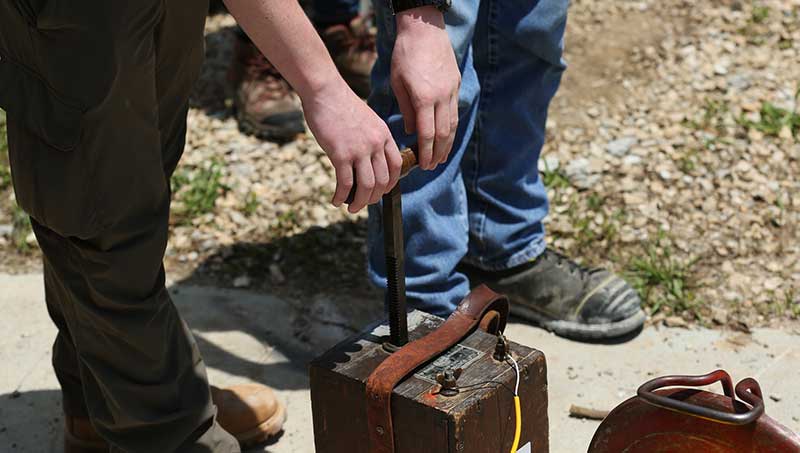 "9/11 changed the way we do business in the explosives industry," he says, citing the 2002 Safe Explosives Act, which requires anyone who handles or transports explosives to have a federal license or permit and further restricts those who can legally do so.
Joa, the ATF supervisor, is among the federal law enforcers who is enrolled in the new graduate degree program in explosives technology.
"Our agents often testify in court as expert witnesses, so this gives us an outside credential," he says. "It's very important, in this day and age, to have an academic credential to support your expertise."
For Lusk, who left S&T in July for a position with commercial explosives manufacturer Dyno Nobel, the new degree program is "another example of us trying to listen" to the needs of the marketplace.
"We heard the need," he says. "So this gives them the opportunity to get specialized training and earn a degree. We have a real growth market there."