Timothy and Katryn Barefield: Remembering their roots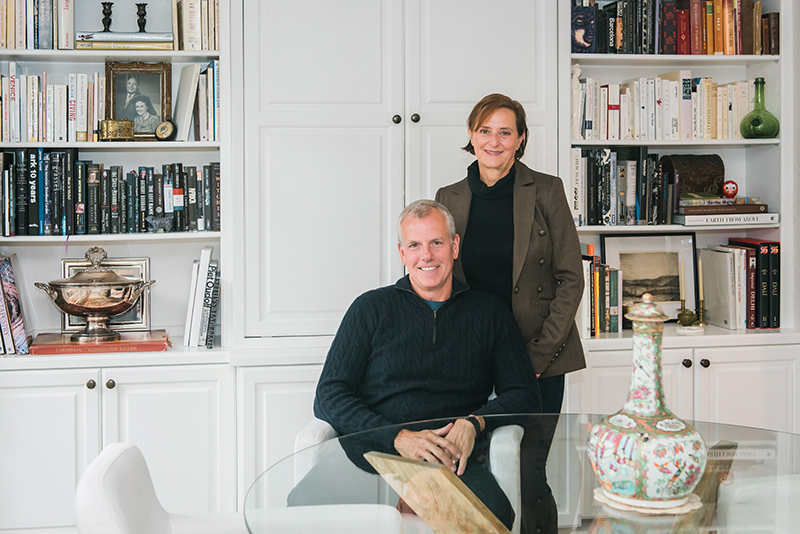 Timothy, ME'83, and Katryn, Econ'84, Barefield come from families of educators and engineers. Their new Rolla Rising Scholarship honors two of them: their fathers, both of whom were Missouri S&T faculty members. Robert S. Barefield taught in engineering management, and Robert "Fred" Davidson, CE'41, MS CE'49, in engineering mechanics.
Growing up in Rolla, Timothy and Katryn have fond memories of the 10-cent soda machines in their fathers' offices. Later, as students, they remember the many friendships they made, in particular with students from other countries.
"One of the great things about the university was the international student population," says Timothy. "Katryn and I became very close to students from Turkey, Greece, Indonesia and Ireland."
Katryn grew up in a bilingual home. Her mother, Denyse, was a native of France who met her future husband in Paris during World War II. She taught French lessons in Rolla for many years.
"The International Student Organization was an important part of our life," says Katryn.
The Barefields moved east when Timothy entered the master's program in organizational behavior at Harvard University. He also holds an MBA from Rockhurst University. He served as chief operating officer of Pershing Square Capital Management before joining Kotter International in 2017 as managing director. Katryn taught French for many years at the Harvey School near their home in Katonah, N.Y. They have two grown children, Michael and Stephanie.
The Rolla Rising Scholarship, which honors their fathers, also recognizes the role that S&T has played in both families. Timothy's sister, Ruth Hudspeth, Econ'86, and Katryn's siblings, Marc Davidson, ME'73, Patrick Davidson, ME'70, PhD ME'74, and Francine Eppelsheimer, Hist'74, are also Miners.
The Barefields returned to campus in 2017 for the mechanical and aerospace engineering department's centennial celebration. During a guest lecture, Timothy shared his top 10 career lessons. First on the list was something familiar to any engineer: an equation.
"My list started with 'n*(n-1)/2,' which is the number of dyads in an organization," says Timothy, who credits his Rolla degree with providing a foundation in critical thinking. "Ten people equal 45 dyads (two-person relationships). The equation is critical to understanding the scope of that challenge."