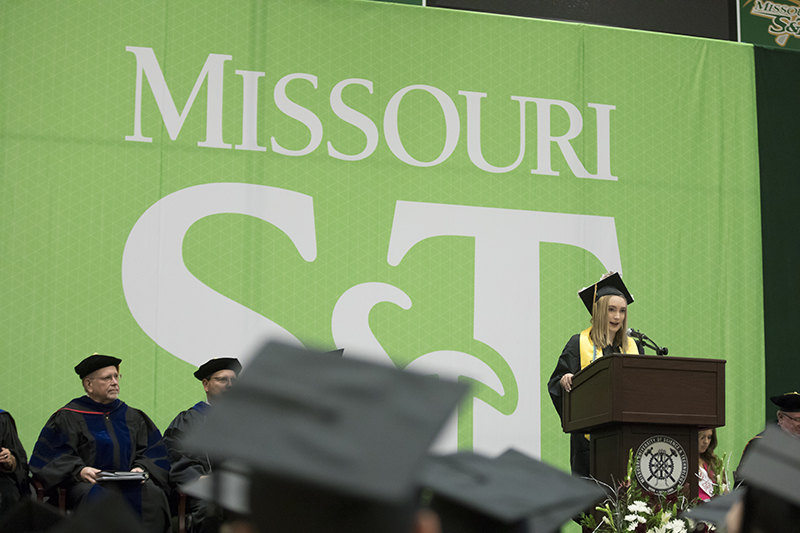 This past December, in addition to the traditional alumni commencement speaker, four graduating seniors addressed their fellow graduates.
Madison Morris, BSci'17, told graduates of her appreciation for the alumni who came to S&T before her. "We have been given a gift, the gift of education from Missouri University of Science and Technology. Set goals, dream big, aspire to greatness. Because greatness happens here."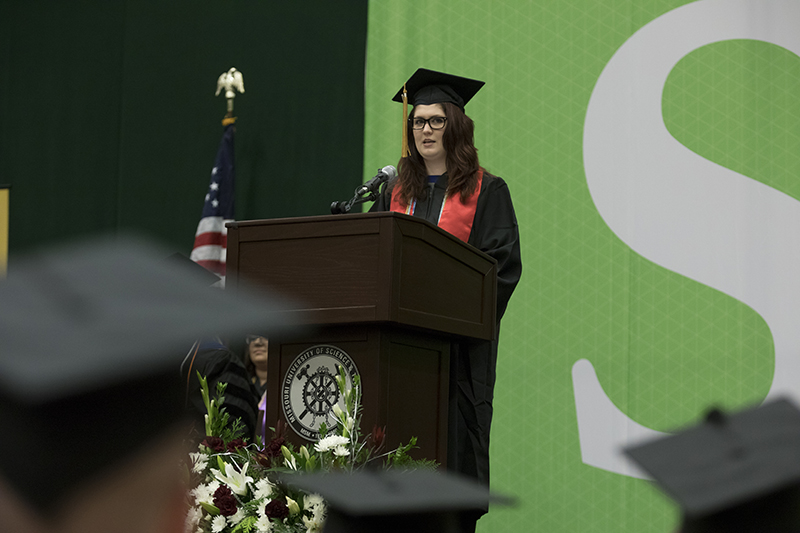 Lauren Cockrum, Bus'17, also spoke of overcoming challenges. "The difference between where we began and where we are now is that we possess the tools and skills necessary to actually achieve our dreams."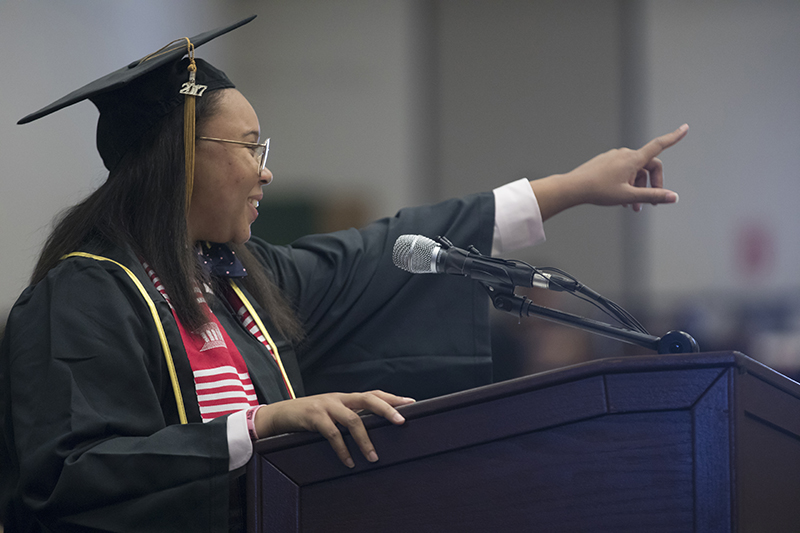 Dajae Moe Williams, EMgt'17, spoke of the challenges she overcame to graduate from S&T. "Failures are inevitable, but last only momentarily," she said. "And making the best of any situation will serve to your advantage in the long run."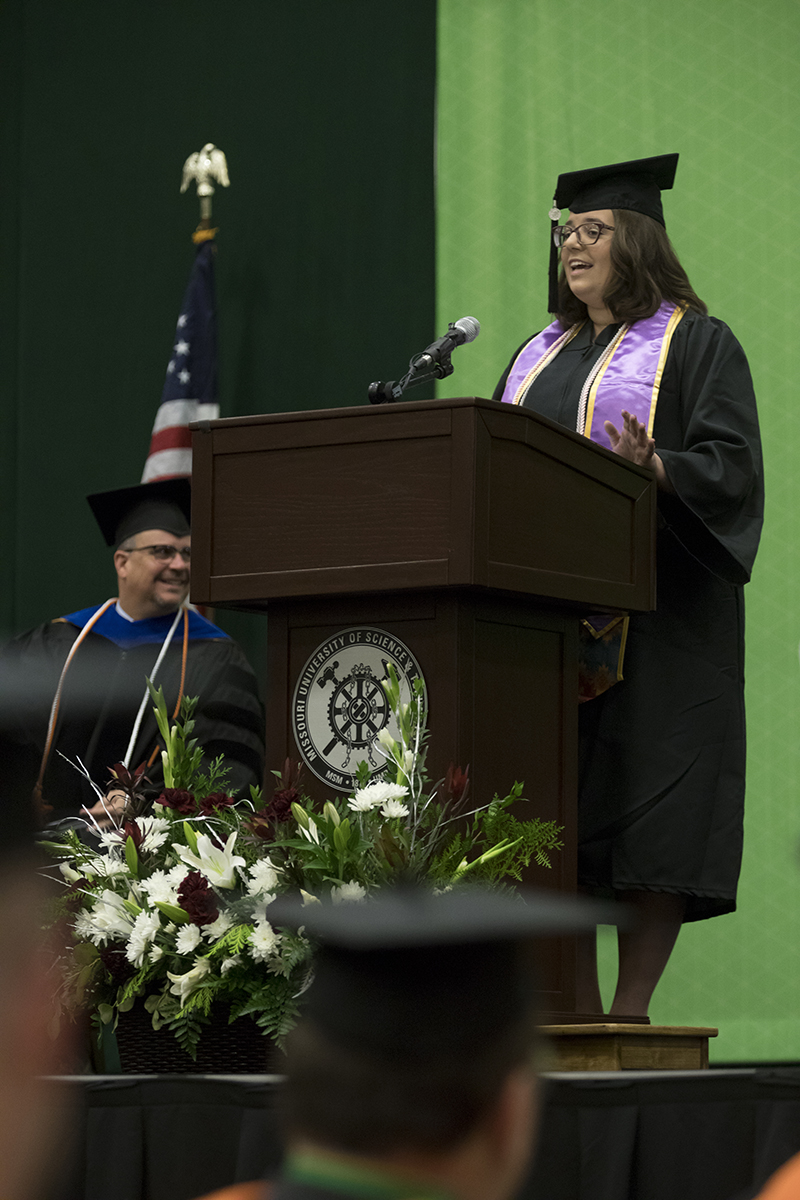 Kelcy Yunghans, EE'17, thanked the families, faculty and staff who helped the S&T graduates succeed. "Thank you for giving us opportunities to not only apply knowledge but actively seek out new discoveries."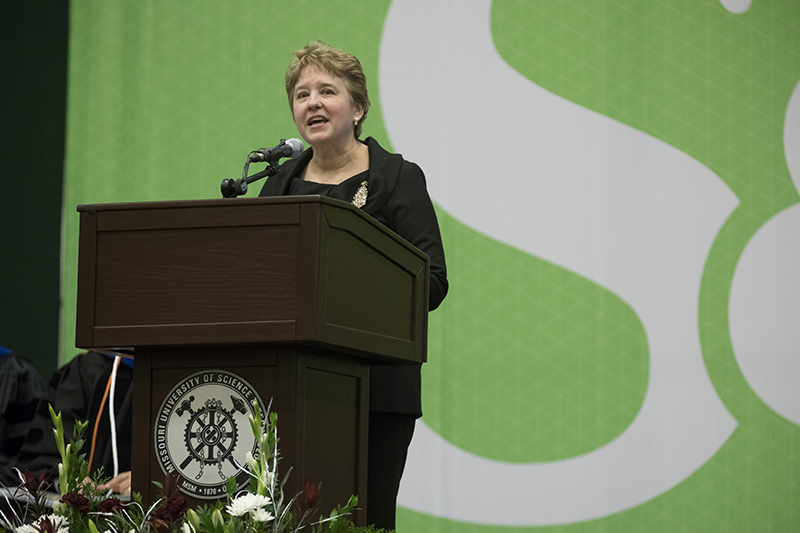 Alumna Kathy Walker, MS EMgt'82, incoming president of the Missouri S&T Board of Trustees and managing director at OPENAIR Equity Partners, spoke of the importance of influence.
"In your next chapter in life, achievements won't be graded, and fewer things will be measured as right or wrong," Walker said. "Business accomplishments will be much more about team results and your ability to contribute and thrive in a team environment. That success is heavily dependent on influence."
Also during the December commencement ceremony, S&T presented the Award of Professional Distinction to Robert Edward Stevens, ChE'81, and Adam Rip Stringer, PetE'86. The award recognizes alumni for professional achievement.