S&T students are project management consultants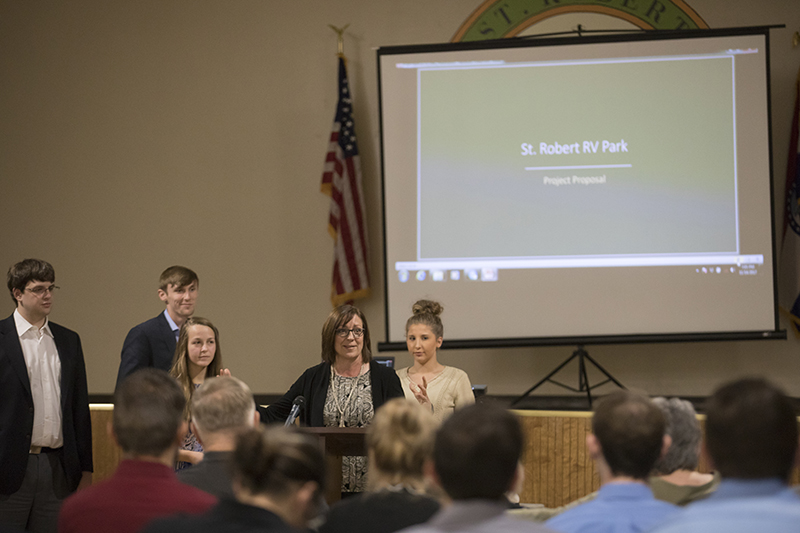 Since 2010, when Joan Schuman took over Missouri S&T's Introduction to Project Management class, her students have provided their engineering management expertise on nearly 180 projects for 15 small communities across the Ozarks and beyond — places like Belle, Cuba, Doolittle, Edgar Springs, Hermann, Linn, Potosi, Richland, Rolla, Salem, St. James, St. Robert, Steelville, Sullivan and Waynesville.
This past fall, Schuman's class worked on eight projects in St. Robert, Mo., just outside Fort Leonard Wood. The projects included a plan to install solar-powered streetlights in a newly annexed neighborhood and building a dog park and RV park near Interstate 44.
"Community leaders get fresh eyes for their projects," says Schuman, an assistant teaching professor of engineering management and systems engineering. Students share not only their technical expertise but also ideas on how to grow cities and attract young families. "They can use the projects for bids or grant applications. Typically, that would cost about $10,000.
"There's a lot of value in the students doing real projects," she adds. "Their experience often leads to jobs and internships. And they have real clients. They have to put in a lot of effort."