Claire Brewer: tuned in to healthcare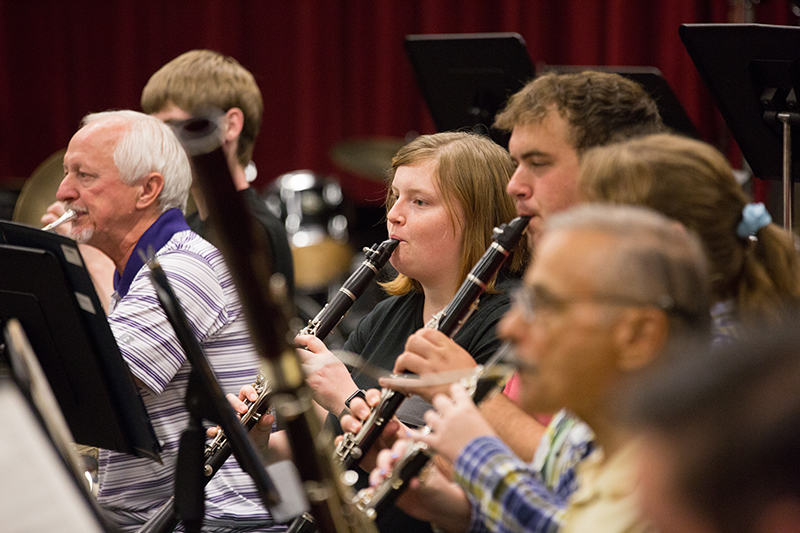 Claire Brewer, BSci'17, knew she wanted to become a doctor when she entered Missouri S&T.
Her studies in biological sciences prepared her well for advancing to medical school. But her involvement in student organizations, a part-time job in healthcare and participation in the S&T orchestra also played pivotal roles in her decision to pursue a medical degree and her goal to one day become an emergency room osteopathic physician.
"Being an orchestra member at S&T taught me about teamwork and individual discipline," says Brewer, of Troy, Mo. "I was lead clarinet, which put pressure on me. The position required me to equally maintain my own section while working with the orchestra as a whole."
Brewer serves as president of the alumni association of the Missouri Technology Student Association (TSA), an organization she was active in during high school. At S&T, she was an officer for SCRUBS, an organization for students interested in healthcare careers, and an officer for the Phi Sigma and Tau Beta Sigma honor societies. She also was a volunteer for Love Your Melon, a pediatric cancer support organization, and the St. James Animal Shelter.
"All these roles required me to lead, work as a team with others and manage my time well," she says.
But the experience that convinced Brewer to pursue a career path in emergency medicine was her part-time job as a medical scribe for the emergency department at Phelps County Regional Medical Center. Observing so many patients there with drug dependencies and mental health problems inspired her to set her sights on becoming an osteopathic emergency room doctor.
Because of the discipline's focus on treatment in all aspects of well-being, she believes the role will allow her to change lives through her advocacy for holistic, patient-centric treatment.
Brewer views her S&T academic foundation as excellent preparation for the medical field.
"The small classes, my working relationships with professors and the undergraduate research opportunities gave me an advantage other pre-med students may not have," she says.
Brewer graduated with a triple minor in healthcare psychology, chemistry and bio-medical engineering. She has now enrolled in the emergency medical technician (EMT) program at Rolla Technical Institute. She plans to work as an EMT for a year before entering medical school to further her practical experience and enhance her ability to act quickly in the emergency room.
"I want to make a difference and, for me, osteopathy is the answer," says Brewer.