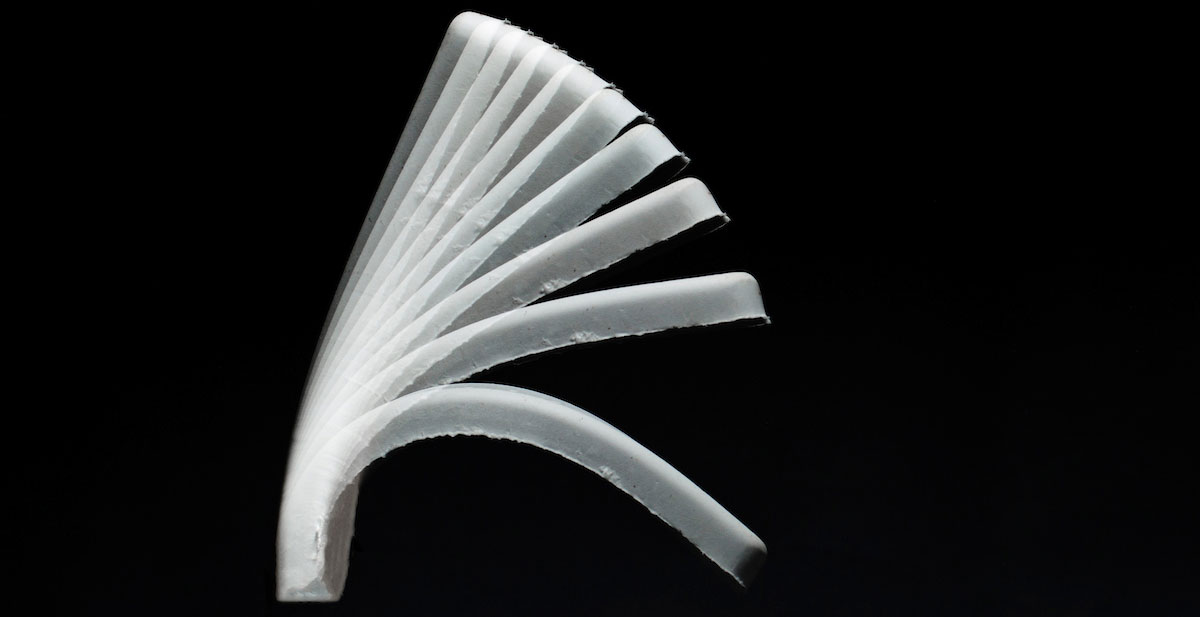 You can bend, fold or twist this material, and it will bounce back to its original shape. Polyurethane aerogels developed at Missouri S&T have a rubber-like elasticity that allows them to "remember" their shapes.
"The specific kind of polyurethane aerogels we have created are superelastic, meaning that they can be bent in any direction or be smashed flat and still return to their original shape," says Nicholas Leventis, lead researcher on the project and Curators' Distinguished Professor of chemistry at Missouri S&T. The strong but lightweight materials are different from rubber because they can return to a specific form on command, Leventis says. "They also show a strong shape memory effect, meaning that they can be deformed and cooled and keep the deformed shape forever."
The shape memory effect is nothing new in materials science, Leventis says. Shape memory alloys and polymers have been around for years. But shape memory aerogels are new and "represent the last frontier in lightweight" materials, he says.
Leventis believes shape memory aerogels hold promise for biomimetic applications, such as prosthetic hands that can grasp and release objects. "Their flexibility, combined with elasticity, greatly enhance the range of possible uses," he says.
The research was published in the May 2 issue of the American Chemical Society journal Chemistry of Materials.