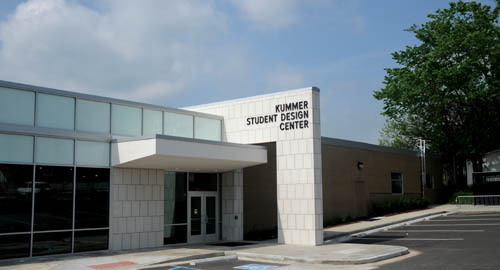 From the desert landscape of Mars to rural villages in Central America, Missouri S&T students are turning possibilities into powerful outcomes. It's a learning process that unfolds every day at the Student Design and Experiential Learning Center, home of S&T's 19 student design teams.
Over the past six years, design team participation has grown from 400 students to more than 1,200 — and the number continues to climb: more students, more teams, more learning. This growth has created an urgent need for more space, and fundraising is underway for an 8,000-square-foot addition that will expand the design center's fabrication bays, machine shop, innovation suite and much more.
"Our design teams are attracting a growing number of students from every major," says center director Chris Ramsay, MetE'83, MS MetE'85. "Miner design teams are not only attracting more students to S&T; they are also grabbing the attention of our industrial partners, who are aggressively competing for these highly skilled design team alumni."
The first major gift in support of the design center expansion — a $500,000 pledge from an anonymous donor — has launched the fundraising campaign. For more information on the project and naming opportunities, contact John Held at heldjohn@mst.edu or 573-341-6533.