Making stronger concrete with fly ash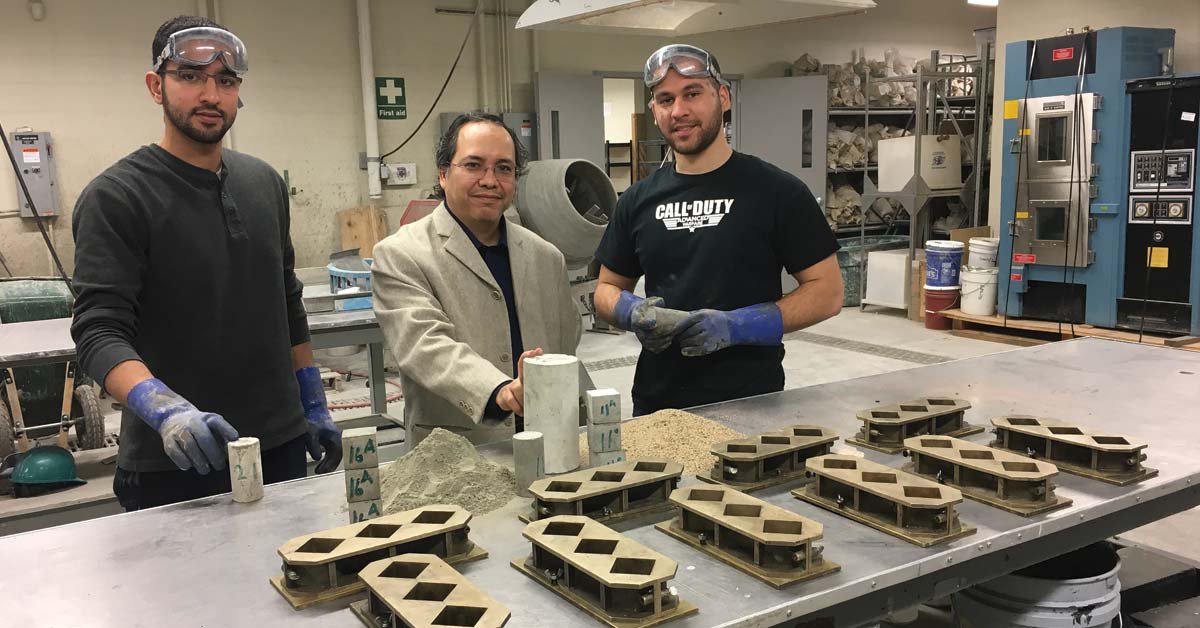 Portland cement has been around for over 250 years as the binding material for concrete, mortar and stucco, but Mohamed ElGawady says replacing it with fly ash can make concrete more durable, stronger and more resilient.
ElGawady is working with the Missouri Department of Transportation to improve the state's concrete bridges and extend their service life beyond the typical 75 years. Zero‑cement (ZC) concrete resists shrinkage cracking and freeze/thaw damage common with conventional concrete mixtures.
It also cures faster. ZC concrete reaches its compressive strength in less than 24 hours compared to the 28 to 56 days required by conventional concrete. It also shows high resistance to freezing and thawing, corrosion, elevated temperatures, fire, salt and acid or alkaline environments, as well as very low permeability and high tensile strength.