Celebrating silver, aiming for gold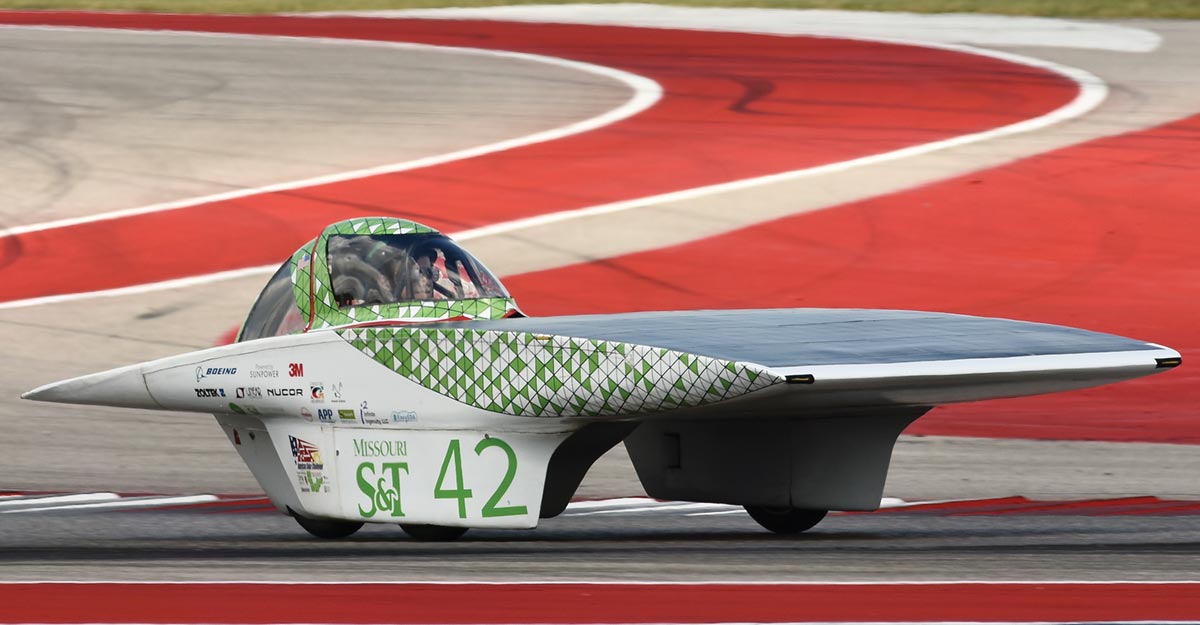 In July, the Solar Car Design Team commemorated 25 years of racing with an eighth-place finish in the Formula Sun Grand Prix, held on the Circuit of the Americas Formula 1 track in Austin, Texas. Team members say this race sets them up for an even more successful season next year, when the team returns to the cross-country American Solar Challenge race. While the course has yet to be decided, the team is already preparing for its next challenge.
"In 2016, we earned fourth place at the American Solar Challenge," says team president Conner Kostelac, a senior in engineering management from Platte City, Mo. "We want to keep that momentum going and continue to compete at the highest level. In the past four years, the team has gone from being on the bottom to being one of the best teams in the country and on any given day we can beat the best competitors."
To learn more about the team or donate, visit solarcar.mst.edu.