Alumni give back with Honeywell Harvesters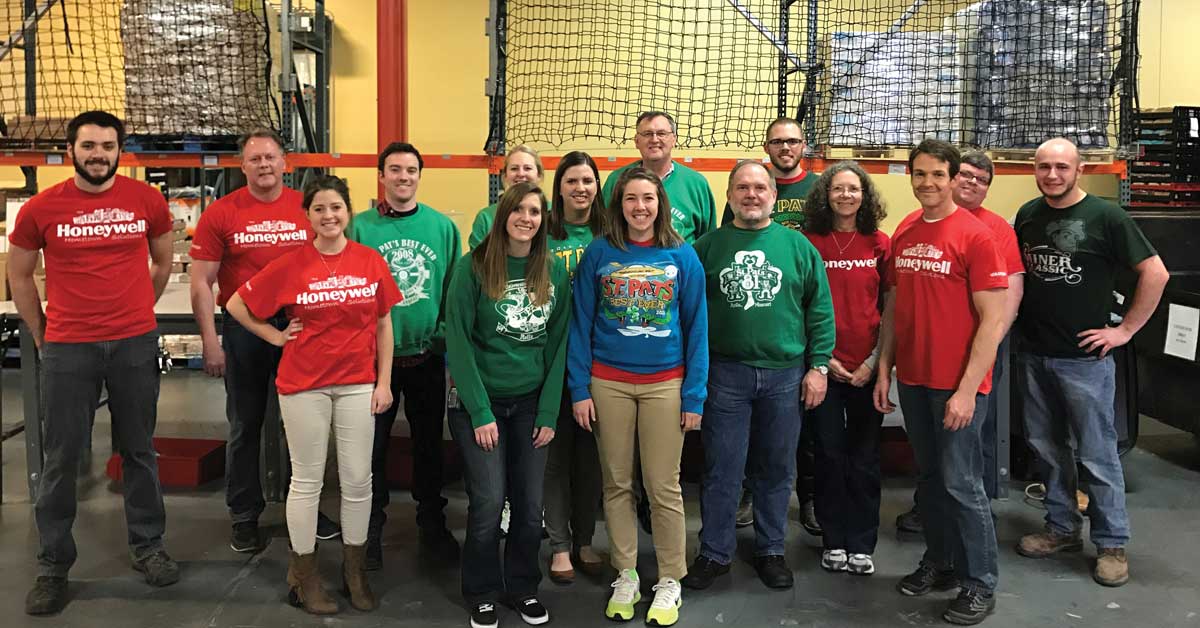 Harvesters is a local food bank that serves 26 counties in northwestern Missouri and northeastern Kansas. Honeywell Federal Manufacturing & Technologies (FM&T) participates in about one service event with Harvesters every month, and Missouri S&T alumni hold an event every March to celebrate St. Pat's and give back to the community.
Although Harvesters holds many types of activities, the most common is called "Backsnack," where volunteers pack healthy donated meals into backpacks for kids who don't have regular access to food on the weekends. Honeywell FM&T has a friendly competition for the number of meals packed in the two-hour event. In March, S&T alumni packed 1,100 backpacks.