Student essay shows how women succeed at S&T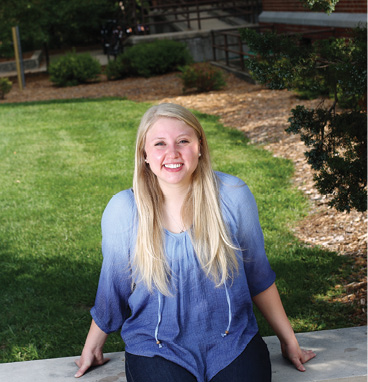 If you know a woman who is on the fence about whether Missouri S&T is the right school for her, Elizabeth Mulina will tell her that S&T is a place where women can succeed.
The business and information systems and technology major from O'Fallon, Mo., wrote an essay titled "What You Should Know If You're Female and About to Attend Missouri S&T" for the online publication Odyssey this past spring. In it she outlined her reasons for choosing Missouri S&T, including the "endless opportunities for women to get involved."
She says Missouri S&T is "unlike most universities," but from her perspective the campus allows students to find the academic and social paths that are right for them.
"When we say you can truly be yourself on this campus, we mean it," she writes.