Roger Dorf: Communications pioneer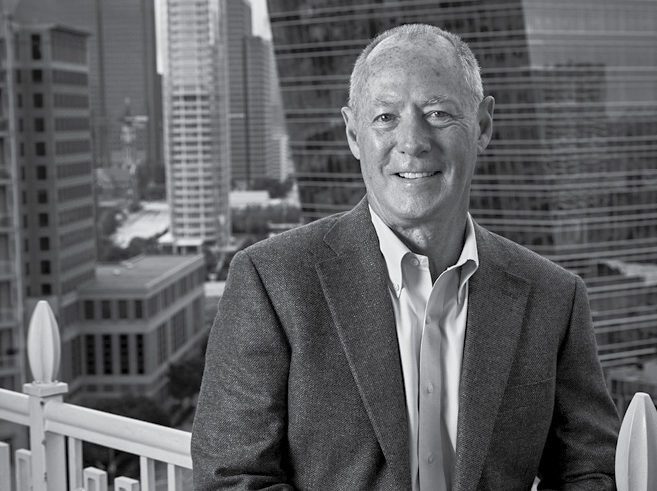 As a commuter student, Roger Dorf, ME'65, carpooled to Rolla to earn his degree. On days when he finished classes before the others riding with him, he'd head to the student union to study. But what Dorf remembers most about those afternoons is the magical hour when studying succumbed to slapstick.
"Every day around 4 p.m., when it was time for The Three Stooges, the TV room was packed," he says. "You couldn't find a seat. I laugh when I think about all those serious engineering students getting their daily dose of comic relief."
With "a love of cars, farm equipment and pretty much all machinery," Dorf chose to major in mechanical engineering. Then, as a co-op student with IBM, he gained a fortuitous foothold in the explosive-growth computer industry that led to a 21-year career with the company.
"I started in the industry when an IBM mainframe took up an entire room and touch-tone dialing was the cutting edge," says Dorf, who worked on the manufacturing side of the company as "a guy making parts." After completing a master's degree in engineering and manufacturing at Boston University, he transitioned into management.
"I started in the industry when an IBM mainframe took up an entire room and touch-tone dialing was the cutting edge."
During the next 40 years, he worked at the front line of a communications revolution, bringing cellular service and wireless networking to countries from Honduras to Mauritius to Bulgaria. "It's been absolutely fascinating," he says, "and it has made a difference in so many lives, especially in rural areas."
In a career filled with executive leadership roles, Dorf served as chief operating officer of AT&T Paradyne, vice president of AT&T Network Systems in the Caribbean and Latin America, vice president and general manager of Nortel Networks Broadband Access, president and CEO of Navini Networks, and general manager and vice president of Cisco Systems Broadband Wireless Group. He retired from Cisco in 2009.
As a former president of the Board of Trustees, former president of the Academy of Mechanical and Aerospace Engineers, and a generous donor to countless Missouri S&T initiatives including scholarships, lab funds, new buildings, student design teams and athletics, Dorf continues to invest in the future — and the lives of those who will lead it.
"Education is the No. 1 leveler in the world," he says. "Engineering education is the No. 1 escalator."